Sign up for San Angelo Today, sanangelo.news' daily newsletter that helps San Angeloans get smarter every day.
---
🏈Angelo Football Clinic
The news: The Angelo Football Clinic, one of the best coaching clinics in the country, begins today and runs through Saturday. Throughout its 49-year history, coaches like Nick Saban, Mack Brown, and Wade Phillips have spoken at the Clinic, which is usually held on the campus of Angelo State. This year, the Clinic will be held online and features sessions from new Nebraska Head Coach Matt Rhule, Baylor's Dave Aranda, and UTSA's Jeff Traylor, among others.
In addition to those speakers, several successful Texas high school football coaches will teach sessions. Those coaches include Hawley's Mitch Ables, Denton Guyer's Reed Heim, and Enid's Cameron Condor.
Other sessions will be led by new TCU Offensive Coordinator Kendall Briles, TCU's Defensive Coordinator (ASU alum) Joe Gillespie, and Oregon Offensive Coordinator Will Stein.
The Clinic will even feature Hal Mumme, who will be speaking on the Air Raid, the explosive offense he brought to coaching stints in Kentucky down to McMurry.
Why this matters: For close to fifty years, San Angelo and Angelo State became the center of the football coaching universe for a couple of days with this clinic. When speaking to the media a few years ago, Nick Saban said as much. Because of that, coaches from around the state and country would come to the Concho Valley to hear from leading football coaches. That, coupled with the amount of high school football coaches that have graduated from Angelo State, has been a sense of pride for both the San Angelo and ASU community. In future years, the Clinic should return to San Angelo for a physical conference. If it doesn't, San Angelo will be remembered as a city that used to host this clinic, much like ASU is now remembered for hosting the Oilers Training Camp in the 80s.
Required reading/watching:
In this 1979 segment for PM Magazine, co-host John Walls profiles the woman responsible for feeding the Houston Oilers during summer training camp. Beginning in 1978, the Oilers held their preseason training camp at Angelo State University in San Angelo. Campus kitchen staff consequently prepared meals for the 70-player team as well as any summer students.
---
---
🦅Howard College, touting partnerships, celebrates 50 years in San Angelo
The news: At a special Board of Trustees meeting on Wednesday, leaders from Howard College celebrated being in San Angelo for fifty years. According to Dr. Sparks, Howard's President, San Angelo and Howard College have been linked even before those first classes in 1973. When leaders from Big Spring wanted to create a community college for Howard County, they came to San Angelo to learn and copy what then San Angelo Junior College was doing in 1945.
Today, Howard College leadership touted partnerships with different parts of the community for having led them to be San Angelo's community college. From working with Shannon, the Chamber of Commerce, Angelo State, SAISD, and Goodfellow, Howard has been able to grow and provide affordable community college education to residents of San Angelo and Tom Green County. Currently, around 75% of transfer students end up transferring to Angelo State and perform well. At the event, leaders from Howard announced a few upcoming certificates they will offer including one for travel and tourism and another for plumbing.
Why it matters: Ever since the first classes at Goodfellow, Howard has grown to be an integral part of the community. The list of partnerships that the community college has made with different parts of the city is impressive. It will be interesting to see how Howard helps the community in the next fifty years.
---
📣
Thanks for being an engaged reader. As we continue to grow, feedback is especially important to us. Could you take a few minutes to let us know more about your experience with sanangelo.news?
Survey
---
📰Catch Me Up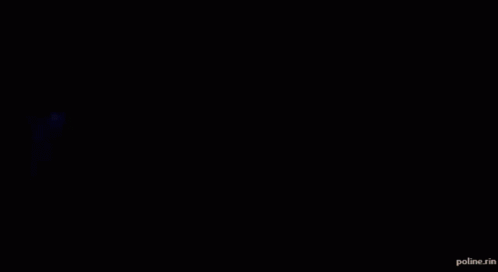 Amer­i­cans stepped up their spend­ing in May, in­clud­ing at car deal­er­ships and hard­ware stores, show­ing still solid de­mand as they faced high in­ter­est rates and ris­ing prices. (WSJ)
A New York grand jury voted on Wednesday to indict Daniel Penny, a former U.S. Marine sergeant, in last month's killing of Jordan Neely, a homeless man, with a chokehold on a Manhattan subway car, a person familiar with the case said. (Reuters)
Texas' highest criminal court ruled Wednesday that the securities fraud case against now-suspended Attorney General Ken Paxton's should remain in Houston, settling a key issue in the 8-year-old case as Paxton faces an impeachment trial in the Texas Senate this summer. The Texas Court of Criminal Appeals, in a 6-3 ruling, overturned lower-court decisions that said Paxton's trial had been improperly moved from Collin County, where he lives, to Harris County because the trial judge had lost jurisdiction over the matter. (Texas Tribune)
📆Happening Today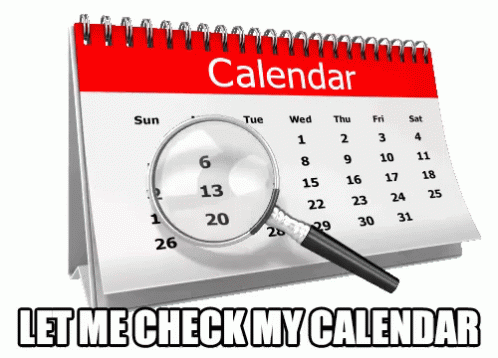 10:00 AM - Stories, Songs, & Surprises at Stephens Children's Story Room, Stephens Central Every Wednesday at 10 and 10:30 am we gather in the Story Room at Stephens Central for stories and music for preschoolers. Join us for a raucous story that's bound to tickle your funny bone!
10:30 AM - Stories, Songs, & Surprises at Stephens, Children's Story Room, Stephens Central
Every Wednesday at 10:30 am we gather in the Story Room at Stephens Central for stories and music for preschoolers. Join us for a raucous story that's bound to tickle your funny bone!
3:30 PM - Tail-waggin' Tutors Children's Department, Stephens Central
Our library is going to the dogs! Come read to one of our furry friends every Tuesday-Thursday from 3:30-4:30 in the Stephens Children's Department downtown.
5:30 PM - 7:00 PM - YPSA Mixer, Angelo Ale House
6:30 PM - Socrates Club Lobby, Stephens Central  Come visit with us! An hour and a half every Thursday (except holidays) of lively discussion on any topic you can imagine. No arguments; only friendly discourse. No pre-requisites, no pre-conceived notions.
---
Obituaries
Lessie Lee Hoskins Spieker, passed away peacefully on June 12, 2023, at the age of 84. She was born October 5, 1938, in Quemado, TX, to her parents Ollie Mae and Lovall Hoskins.
She is survived by her sister Dorothy Rabb; Her son, Randall Scott Spieker and wife Susan. Two granddaughters, Simone and Jeff McClung, and their daughter Faith Brooks; Sarah and Luke Wilkes, and their children Rylee and Hayes. Along with several nieces and nephews of San Angelo.
She is preceded in death by husband Eugene Spieker in 1999, Lessie was a loving Mother and wife. Strong Christian and a great cook. We will miss her quick wit and smile.
A service will be held on June 17, 2023, at 10:00 am at Trinity Lutheran Church in San Angelo, Tx.
Laverne Dyar, 71, passed away Sunday, June 11, 2023, in Eldorado, Texas surrounded by her loved ones.
Graveside services will be 10:00 AM Saturday, June 17, 2023, in Sonora Cemetery with Ryan Dalgliesh, pastor of The Four 56 Church, officiating. Arrangements are under the direction of Robert Massie Funeral Home.
Mrs. Dyar was born August 18, 1951, in Detroit, MI to William and Virginia Smith. She was a 1972 graduate of Redford High School in Detroit, Michigan. Laverne married William Dyar on December 21, 1972, in Bladensburg, Maryland. She was a veteran of the US Marine Corp. Laverne was a caregiver and homemaker. She moved from Boaz, Alabama to Sonora, Texas in October 2022. She was a member of Snead's Chapel in Mt. Hebron, Alabama. She loved going on walks, talking to people, and she never met a stranger. Laverne was always studying her Bible. She remembered everyone's birthday.
Survivors include her husband, William of Boaz, Alabama; her son, Shane Dyar and wife Christy of Sonora, Texas; three grandchildren, Gabrielle, Lillian, and Isaac all of Sonora, Texas; her brother, William "Bill" Smith of Morgantown, Kentucky; her sister, Denise Hester and husband "Red" of Hohenwald, Tennessee.
Laverne was preceded in death by her parents, and a sister Elna and her husband Anthony Pesko.
---