San Angelo Today: Angelo State Woodwind Chamber Ensemble Concert
Plus, Texas House budget day and rodeo results

Sign up for San Angelo Today, sanangelo.news' daily newsletter that helps San Angeloans get smarter every day.
Driving the news: The Angelo State University Woodwind Chamber Ensemble is hosting its annual spring concert of classical music tonight at 7 p.m. in the Carr Education-Fine Arts Building.
The details: The band will play several different pieces like "Fantasia in one movement" by Paul Harvey, "Sevilla" from "Suite Espagnole" by Isaac Albeniz, and "Celtic Suite" by Gavin Whitlock, among others.
Of the 14 student ensemble, three are from San Angelo, including Ethan Clark on alto sax, Selah Kjar on clarinet, and Maya Rios on bassoon.
The concert will take place in the Eldon Black Recital Hall.
---
---
Texas House to debate budget today
Driving the news: In the Texas Legislature, only one bill needs to pass during a session. That bill is the budget. Today, the Texas House of Representatives has its "budget day," where members will look over a 979-page bill that amounts to $302.6 billion for the next two years.
Included in that number is a surplus of around $32.7 billion. Lawmakers will spend up to fifteen hours today debating this bill, and if a majority of representatives agree on a plan, they will send it to the Senate. Both sides will hammer out a compromise officially becoming the budget Governor Abbott will sign into law.
This plan includes $16.7 billion in property tax cuts, raises for retired and current teachers, and increased resources in mental health services and school safety.  
So far, there are 400 amendments to this bill that run the gamut between increasing funding for public schools to banning drag shows on college campuses.
Zoom out: With Sine Die (end of session) approaching in May, today is crucial. Typically, the House is the more moderate of the two legislative bodies, and its budget plan will show the House's priorities.
---
SAISD, United Way of Concho Valley team up for "United we Read."
---
Rodeo Results
With the San Angelo Rodeo returning tonight at the Foster Communications Coliseum, here are the current results thus far:
Bareback riding leaders:
1. Jess Pope, on Pete Carr Pro Rodeo's Painted River, and Clayton Biglow, on Macza Pro Rodeo's Stevie Knicks, 87 points;
3. Richmond Champion, 84.5
4. R.C. Landingham, 84
5. Ty Pope, 83.5
6. (tie) Kade Sonnier and A.J. Ruth, 83
8. Gauge McBride, 82
9. Chad Rutherford, 81.5
10. (tie) Will Lowe, Kash Martin, Yance Day and Kaleb Norstrom, 80.
Steer wrestling:
First round leaders:
1. Dakota Eldridge, 3.4 seconds
2. Will Lummus, 3.5
3. Jay Williamson, 3.7
4. (tie) Eli Lord, Logan Kenline and Denard Butler, 3.8
7. Wade Steffen, 4.0
8. (tie) Jesse Brown, Kyle Irwin and Grant Peterson, 4.1
Second-round leaders:
1. (tie) Justin Shaffer and Cody Devers, 3.5 seconds
3. (tie) Tanner Milan and Brandon Harrison, 3.8
5. Stan Branco, 3.9
6. (tie) Tucker Allen, Joe Nelson and Talon Roseland, 4.1
Average leaders:
1. (tie) Cody Devers, Will Lummus and Eli Lord, 8.2 seconds on two runs
4. Jesse Brown, 8.3
5. Jay Williamson, 8.4
6. Talon Roseland, 8.5
7. Mason Couch, 8.8
8. Curtis Cassidy, 9.0
9. Stephen Culling, 9.1
10. Boyd Sawyer, 9.3
11. Bridger Anderson, 9.6
12. Tucker Allen, 9.7
Team roping:
First-round leaders:
1. J.C. Yeahquo/L.J. Yeahquo, 3.9 seconds
2. Cyle Denison/Cody Hogan, 4.0
3. (tie) McCray Profili/McCoy Profili and Bubba Buckaloo/Riley Wakefield, 4.3
5. (tie) Ty Arnold/Kaden Profili, Clint Keller/Morgan Jones and Korbin Rice/Jake South, 4.4
8. (tie) Tanner Green/Caleb Green and Garrett Tonozzi/Corey Hendrick, 4.5
Second-round leaders:
1. (tie) Coy Brittain/Colton Brittain and Billy Bob Brown/Kirby Blankenship, 4.0 seconds
3. Garett Chick/B.J. Dugger, 4.1
4. (tie) Tanner Green/Caleb Green and Reno Stoebner/Whit Kitchens, 4.2
6. Ty Arnold/Kaden Michael Profili, 4.4
7. J.C. Yeahquo/L.J. Yeahquo, 4.5
8. Keeper Parker/Cole Rogers, 4.6.
Average leaders:
1. J.C. Yeahquo/L.J. Yeahquo, 8.4 seconds on two runs
2. Tanner Green/Caleb Green, 8.7
3. Ty Arnold/Kaden Michael Profili, 8.8
4. Garrett Tonozzi/Corey Hendrick, 9.5
5. Tanner James/Jason Johe, 9.6
6. (tie) McCray Profili/McCoy Profili and Chris Francis/Cade Passig, 9.7
8. Jase Staudt/Jhett Trenary; 9.8
9. Korbin Rice/Jake South, 9.9
10. (tie) Kreece Thompson/Landen Glenn and Kellen Johnson/Carson Johnson, 10.2
Saddle Bronc riding leaders:
1. Brody Cress, 87.5 points on Pete Carr Pro Rodeo's Spotted Charm;
2. Cash Wilson, 84;
3. (tie) Ryder Wright and Statler Wright, 83.5;
5. (tie) Wade Sundell, Ross Griffin and Brandon Lansford, 83;
8. Kai Rockhil, Lucas Macza and Damian Brennan, 82.5;
11. Gus Gaillard, 82;
12. Ira Dickinson, 81.5.
Tie-down Roping
First-round leaders:
1. (tie) Brush Minton, Hayden Ford, and Chase Webster, 7.6 seconds
4. (tie) Blake Ash, Roan Hudson, and Ryan Jarrett, 8.1
7. Cory Rowland, 8.3
8. (tie) Austin Thomas Hines, Justin Smith, and Sy Felton, 8.4
Second-round leaders:
1. Justin Smith, 6.9 seconds
2. J.T. Adamson, 7.2
3. (tie) Cory Solomon and Preston Pederson, 7.4
5. (tie) Cory Solomon and Trenton Smith, 7.6
7. (tie) Cimarron Boardman and Beau Cooper, 7.7
Average leaders:
1. Justin Smith, 15.3 seconds on two runs
2. J.T. Adamson, 15.8
3. Brush Minton, 16.6
4. Hayden Ford, 16.7
5. Cody Waldrop, 16.8
6. (tie) Westyn Hughes and Chase Webster, 17.0
8. Beau Cooper, 17.1
9. (tie) Chantz Webster and Taylor Santos, 17.6
11. Charlie Gibson, 17.7
12. (tie) Cimarron Boardman and Blake Ash, 17.8.
Barrel racing:
Second-round leaders
1. Wenda Johnson, 14.23 seconds
2. Kaycee Killingsworth, 14.25
3. Nicole Love, 14.27
4. Rachelle Riggers, 14.28
5. Shannon Griffin, 14.34
6. Taycie Matthews, 14.37
7. Kara Kreder, 14.42
8. (tie) Reagan Goudeau and Lauryn Moos, 14.48
10. Dina Allred, 14.49
Average leaders:
1. Taycie Matthews, 30.20 seconds on two runs
2. Wenda Johnson, 30.51
3. Rachelle Riggers, 30.59
4. Shannon Griffin, 30.65
5. Kaycee Killingsworth, 30.77
6. Keyla Costa, 30.81
7. Nicole Love, 30.87
8. Karsen Jackson, 30.88
9. Kailee Murdock, 30.91
10. (tie) Lauryn Moos and Jamie Olsen, 30.95
12. Kara Kreder, 30.96
Bull riding leaders:
1. Koby Radley, 86 points on United Pro Rodeo's Happy Days
2. (tie) Jax Woodward and J.C. Mortensen, 85.5
4. Colby Demo, 83.5
5. Trey Kimzey, 81.5
6. (tie) Levi Schonebaum and Coby Jonson, 77
---
Catch up quick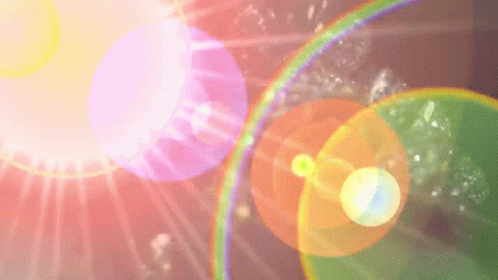 Bob Lee, the founder of money-transfer company Cash App and the chief product officer at cryptocurrency company MobileCoin Inc., was killed in San Francisco on Tuesday, his father said. The San Francisco Police Department said a 43-year-old man was stabbed at around 2:35 a.m. on Tuesday, and later died at a hospital. The police said homicide investigators are looking into the stabbing and haven't made any arrests. The department didn't name the man. (WSJ)
Clergy members across the Archdiocese of Baltimore abused hundreds of children and teenagers over the course of six decades, abetted by a church hierarchy that systematically failed to investigate and restrict their access to children, according to a detailed report from the Maryland attorney general released on Wednesday. (NYT)
A tornado ripped through southeastern Missouri before dawn on Wednesday, killing five people and causing widespread destruction as the third in a series of deadly massive storms struck the nation's heartland over the past two weeks. (AP)
---
Obituaries
Daniel Andrews, 56, made his final journey to be with the lord on April 2, 2023, Danny was born, January 5, 1967 to Ben and Joyce Andrews in Corpus Christi, TX. He joined the Navy in 1989, after which he spent most of his life doing apartment maintenance or home remodeling.
Danny was kindhearted and would try to help those in need whenever possible. He was also an animal lover, always having a newly rescued friend.
Loving all things nature, in the end, he found beauty and peace in the small things. His hobbies included watching old westerns, reading Louis L'Amour books, fishing, and taking adventures snapping pictures. He was extremely proud of his two daughters and his grandchildren.
Danny was preceded in death by his parents. He is survived by his daughters, Breanne Craig (Brandon), Rebecca Walter (Thomas), and stepdaughter, Kaitlyn Smith (Shawn). Son, Jaydon Diffey, all of San Angelo. His Ex-wive's, and lifelong best friends, Leannette Andrews and Kandyce Baldwin. His siblings Randy Andrews, Cindy Miller, Russell Andrews, Gary Andrews, and Ben Andrews.
His grandchildren Ayden, Avery, and Axle Walter. Nieces Brandy Rule, Dawn Miller, and Rachel Andrews. Nephews Thomas Miller and Christopher Andrews. Also, his very special friend Chuck McKnight
.Danny impacted the lives of everyone that knew him and will be greatly missed by many.
The family would like to extend a special thank you to Hospice of San Angelo and the exceptional staff at Arbor Terrace.
A memorial service will be held on Wednesday, April 12, 2023, at 2:00 PM at Baptist Memorial Chapel, 902 N. Main St. San Angelo, Texas 76903 with Reverend Kevin McSpadden officiating.
---
Our father, Alton Roy Baird, left for paradise on Tuesday, April 4, 2023, at 11:55 a.m. We are sure Jesus, along with his mom and dad, Lydia Barina Baird and Dibrell Clyde Baird accompanied him on his journey of light. Daddy was born in San Angelo, Texas on November 8, 1936. He graduated from San Angelo High School in 1954 and briefly attended San Angelo College before guitar would become his muse.
Daddy, along with Sid Holmes and Carol Smith, founded the Cavaliers in 1954. Daddy headlined the Auditorium, Coliseum and other venues opening for Elvis Presley, George Jones and numerous others.
Daddy had pined for Linda Sharon Knieff for many years, telling her when she was 14 that he was going to marry her. Their marriage occurred in Acuna, Mexico on March 2, 1958. They recently celebrated 65 years of marriage.
He joined the US Air Force in 1958 and was a part of the Vietnam War Era Veterans. He so loved talking about his Unit, the 622nd Air Refueling Squadron stationed in Alexandria, Louisiana. He received a special medal as a rifleman. Just a good old boy from Texas.
Many fell in love with his music while dancing at the Blue Diamond and the Dixie Club. His recording of "Out of a Honky-Tonk" was well received in Nashville and by his fans. He so loved performing.
To him were born three children, Debra Lee Baird Sosolik, Alton Todd Baird, and Robert Paul Baird. He was also a father to Corey Lane Speck and Morganne Laci Speck, who he loved like no others and raised like his own.
There was a time when Corey hit a battery with a crescent wrench and caused Daddy to brain himself while working under a car to see what the explosion was. Then Daddy got the water hose to flush out Corey's eyes and tried to drown him. Then Morganne called 9-1-1 numerous times, which caused the Sheriff's department to come out, and daddy held her while she cried.
Daddy was also a "mover" to Debbie, who called him many times to come get her out of a bad situation.
Overall, he was our daddy. Through tough times and good, his love remained loyal. He suffered these last years as disease wrought his body and caused him significant pain. Thank you Dr. Cheraku for taking care of daddy all these years.
Alton is survived by his wife of 65 years Linda. Daughter Debra Sosolik and husband Bobby. Sons Todd and Bobby Baird. His grandchildren, Corey and Wife Stacye Speck, Morganne Speck, Jordan Baird, Odessa Baird and wife Carrie, Cheyenne Baird, Reese Baird, Grayson Baird, Erik Sosolik and wife Hallie and Kaitlyn Brosh and husband Aaron. His great-grandchildren who called him "stoogie," Logan Speck, Victoria Speck, Briley Speck, Christabella Gonzalez, Evelyn Tietze, Kelly Custer, Tristan Martinez, Eleanor Baird, Kinlee Baird, Charlee and Steelie Sosolik and Aarolyn Brosh.
A special thank you to Todd Baird and Linda Baird for taking care of Daddy these last three stressful years. To the VA home in Big Spring for offering their services, Meadow Creek Nursing Home for their exemplary care these last days, but especially to Concho Hearts Hospice. Brad and Renee, you were so kind to our father. You will be rewarded in Heaven.
To sing one of Daddy's songs, "I'll miss you from today and from now on."
---