🐓ASU's a College of Distinction…Again🐏
Plus, Losing Lalo and Trap and Neuter now legal in state.

Sign up for San Angelo Today, sanangelo.news' daily newsletter that helps San Angeloans get smarter every day.
---
1 Big Thing: ASU Again Designated a U.S. 'College of Distinction'
The news: For the sixth straight year, Angelo State University has been named a national "College of Distinction" by the Colleges of Distinction print and online college guide that recognizes colleges and universities implementing best practices in higher education.
Angelo State is one of only 414 schools, representing 47 states, and one of only five Texas public universities to earn the national 2023-24 "College of Distinction" designation.
In addition to its national recognition, ASU earned the following designations for 2023-24:
"Public College of Distinction"
"Texas College of Distinction"
"Affordability College of Distinction"
"Military Support College of Distinction"
"Equity and Inclusion College of Distinction"
What President Hawkins said:
"To again receive national recognition that touches on so many different areas of our campus is a feather in Angelo State's cap. It confirms that we are providing our students with the education and campus experiences they need for future success. Repeatedly being named a College of Distinction also raises our national profile and makes Angelo State an attractive destination for many more prospective students."
Why it matters: Schools are selected for the various designations for employing High-Impact Practices and demonstrating excellence in four key areas identified by Colleges of Distinction as the "Four Distinctions" - Engaged Students, Great Teaching, Vibrant Community and Successful Outcomes. By achieving these goals, ASU shows potential students, current students, and the community the quality of education that one can achieve by becoming a Ram.
Yes, but: In recent years, college rankings have come under stricter scrutiny as some say that institutions of higher education focus too much on trying to be named to a best colleges list rather than focusing on academics.
---
---
Cedric Smith, Cast talking filming Losing Lalo in San Angelo
For Johnny Rey Diaz, acting in a short film about a veteran suffering from mental health wasn't a big stretch for him, even though his last role was in a comedy. "Even though I played a comedic role in Primo, primarily, my background is playing dramatic roles," said Diaz, who has appeared on Grey's Anatomy, Narcos: Mexico, and CSI: Miami. For Smith, the writer and director of the film, the cast had great chemistry throughout the shoot, even though most met over the weekend. "I picked up Diaz from the airport on Saturday, and it just felt like we've been friends forever. It was that easy."
Filming locations included the State Park, the Fat Boss's Pub, the Brooks and Bates Theatre, and the home of David and Stephanie Weinberg, two locals who will also make cameos once the short film is released.
The film is set to premiere at the 4th Annual San Angelo Revolution Film Festival, an offshoot of the Austin Revolution Film Festival, in late September.
---
📣
Thanks for being an engaged reader. As we continue to grow, feedback is especially important to us. Could you take a few minutes to let us know more about your experience with sanangelo.news?
Survey
---
Trap-neuter-release programs for cats are now legally protected in Texas via Texas Tribune
Excerpt: Tammy Dexter never thought she would see the day when a trap-neuter-release program for cats would come to her suburban Houston community. But a bill signed by Gov. Greg Abbott might make that more likely by protecting people from facing possible criminal charges when they return sterilized cats to the wild.
House Bill 3660 slipped through the legislative process without opposition — until now. It raises the divisive issue of whether trap-neuter-release programs are the right way to handle feral cats. The American Bird Conservancy is sharply criticizing it; the group doesn't believe cats should be released because they kill a startling number of birds.
"We can't just have people dumping animals; it's not humane for the animal that's dumped and it puts the community at risk," said Grant Sizemore, director of invasive species programs for the American Bird Conservancy. "It jeopardizes the health and safety of people, wildlife and domestic animals."
Texas law considers unreasonable abandonment of an animal in someone's care a misdemeanor offense. Some jurisdictions still supported the trap-neuter-release, or TNR, approach in spite of the legal gray area. HB 3660, which immediately became law when Abbott signed it last weekend, will protect those who release neutered cats from being prosecuted for abandonment.
Read the full story by by EMILY FOXHALL and NOAH ALCALA BACH:
---
Catch Me Up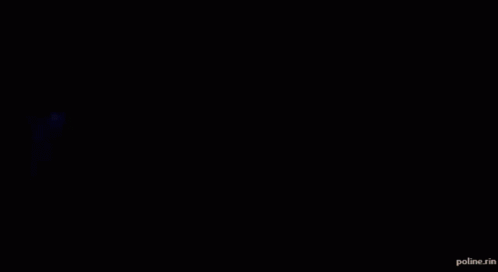 The Biden ad­min­is­tra­tion has qui­etly restarted talks with Iran in a bid to win the re­lease of Amer­i­can pris­on­ers held by Tehran and curb the coun­try's grow­ing nu­clear pro­gram, peo­ple close to the dis­cus­sions said. (WSJ)
Former U.S. President Donald Trump pleaded not guilty on Tuesday to federal criminal charges that he unlawfully kept national-security documents when he left office and lied to officials who sought to recover them. Trump's plea, entered before U.S. Magistrate Judge Jonathan Goodman in a federal court in Miami, sets up a legal battle likely to play out over coming months as he campaigns to win back the presidency in a November 2024 election. Experts say it could be a year or more before a trial takes place. (Reuters)
The Southern Baptist Convention, a denomination that is often a bellwether for evangelical America, has expelled five churches, including Saddleback Church, from the convention this year over their appointment of women as pastors. The move to enforce a strict ban against women in church leadership comes as some evangelicals fear a liberal drift in their congregations and a departure from Scripture. (NYT)
Happening Today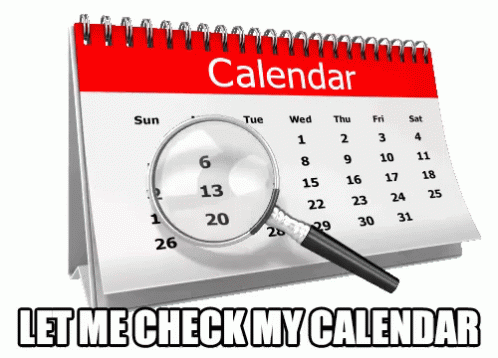 10:00 AM - Stories, Songs, & Surprises at Stephens Children's Story Room, Stephens Central
10:30 AM - Stories, Songs, & Surprises at Stephens, Children's Story Room, Stephens Central
12:45 PM - Ribbon Cutting: Howard College
3:30 PM - Tail-waggin' Tutors Children's Department, Stephens Central
3:45 PM - Therapaws Angelo West Branch
---
Obituaries
June Simpson of San Angelo went to her heavenly home on Sunday, June 11, 2023. Born May 24, 1936 in Buffalo Gap, TX to Walter Hamilton and Grace Mapes Hamilton, June was the youngest of seven children. June attended Mullin High School where she graduated in 1954 as Salutatorian of her class. On February 22, 1957, she married W.H. Simpson, Jr in Goldthwaite, TX.
The couple settled in Austin where June worked for Austin Transit/Capital Metro, retiring in 1999 after 35 years of service.
June was a longtime member of Crestview Baptist Church where she was baptized in 1972. She enjoyed reading, crocheting, listening to music and traveling, but her real joy was spoiling her four grandchildren whenever possible.
June is survived by her husband, W.H. of San Angelo; daughter Dianne Slatter of San Angelo; daughter and son-in-law Judy & James Hejl of San Angelo; grandchildren: Johnny Loehr of Burnet, Jayme Hejl of San Angelo, Matt Hejl of Glendale, CA and Katie Hejl of Dallas; great grand-daughter Naomi Loehr of Marble Falls, sister Blanche Young of Goldthwaite and sister-in-law Frances Hamilton of Cedar Park.
A graveside service will be held on Friday, June 16, 2023 at 11:00 AM at Oakview Cemetery in Mullins, TX.
The family would like to thank Brayden Park Memory Care Unit and Gentiva Hospice Care for taking care of our mother during this past year.
We love you, Mom and will miss you and your precious laugh.
Celeste S. Hess, 39, of San Angelo passed away on Sunday, June 11, 2023.
Visitation will be from 12:00 PM - 4:00 PM on Tuesday, June 13, 2023 at Robert Massie Funeral Home. Funeral services will be at 10:00 AM on Wednesday, June 14, 2023 at Robert Massie Riverside Chapel. Burial will follow in Fairmount Cemetery under the direction of Robert Massie Funeral Home.
Mrs. Hess was born on November 8, 1983 in San Angelo to Jesus Enrique "Henry" and Francisca Diaz. Celeste graduated from San Angelo Central High School and attended LDS Business College and then received her cosmetology license from Howard College.
She served an LDS mission in Louisville, Kentucky. Celeste was a loving mother and homemaker to her five children. She was always happy, never met a stranger, and was a good listening ear. Celeste loved her family and to help others.
She is preceded in death by her father, Jesus Enrique "Henry" Diaz, Sr.
Survivors include her five children, Hayden Wray Hess, Landon Marshall Hess, Kendri Ava Hess, Cevanah Jay Hess, and Elvin Riggs Hess; ex- husband, Jayson Hess; mother, Francisca Diaz; sister, Edna Y. Diaz; two brothers, Dillan Diaz and partner Daryl Gustafson and Quinquin Diaz and spouse Angie.
Eugene Rios "Keno" Perez, 75, of San Angelo passed away on Monday, June 12, 2023.
Viewing will be from 10:00 AM - 8:00 PM on Thursday, June 15, 2023 at Robert Massie Funeral Home with rosary being said at 6:00 PM. Graveside services will be 10:00 AM Friday, June 16, 2023 at Calvary Cemetery with Father Joey Faylona, pastor at St. Mary's Catholic Church, officiating. Arrangements are under the direction of Robert Massie Funeral Home.
Mr. Perez was born on February 1, 1948 in Segovia, Texas to Emilio Perez Sr and Martha Felan Rios. He met love of his life, Lupe Ojeda in Wall and they were married on October 9, 1971. She passed away on August 9, 2020. Eugene drove a truck until he retired in 2005. He loved to hunt, fish, and tinker with anything mechanical.
Preceded in death by his brother, Emilio Perez; and his father, Emilio Rios Perez, Sr.
Survivors include a son, Eugene Perez Jr. and wife Lindsay, a daughter, Jessica Tijerina and husband Gabriel; his mother, Martha Rios Perez; his sisters, Mary Lou Munoz, Alicia Mascorro, Dianna Soto, and Nancy Galvan; his brothers, Henry, Ernest, Lucio, Robert, Speedy, Jimmy, and Eddie; eight grandchildren, who he loved and adored, Paula Diaz and husband Steven, Daniela Perez, Briana Perez, Adrianna Tijerina, Kami Perez, Nathaniel Tijerina, Adyn Perez and Ava Perez; one great granddaughter, Maylee Tijerina; and 3 great grandsons, Pablo Diaz, Sebastian Martinez and Jace Medina.
---
How are we doing?