City Council Preview
Plus. Photos of the day and news you need to know.
City Council to meet today
The news: The San Angelo City Council will meet for a regular city council this meeting at 8:30 AM at the McNease Convention Center. While they normally meet on Tuesday mornings, the meeting was moved to Thursday due to the Fourth of July Holiday. Below is what the council will discuss this morning with an emphasis on the consent agenda. The newsletter tomorrow will focus on the regular agenda including possible changes to the City's ADA policies that will be presented by new ADA Coordinator Theresa James.
Reece Albert
Two items on the consent agenda deal with contracts with Reece Albert. The first of the two is for the council to consider approving the use of contingency funds already budgeted for the College Hills reconstruction project that the council approved in February 2022. The contract for the project is around $32 million with $1.5 million budgeted for contingency funds. The change order asks the council to approve a second change order for the amount of $166,821.19. That money will add an additional 200 LF of 12-inch C900 DR18 PVC Water Line and two 12-inch Gate Valves to relocate an existing water line that conflicts with the concrete outfall located at the South Fork of the Arroyo. The Change Order also includes an additional retaining wall that will be needed due to grade conflicts next to sidewalks as well as 750 LF of sidewalk with curb ramps to allow for better accessibility to the existing Red Arroyo Trail system. The contingency remaining after Change Order #2 is $1,288,059.41.
The council will also consider awarding the Jackson Street Widening Project to Reese Albert for $4,204,152. The widening project is part of the City's 10-year plan to improve city streets. From Knickerbocker to south of the railroad right-of-way, Jackson Street will include the rehabilitation of the water and sewer infrastructure, reconstruction and widening of the roadway, new traffic signals, and ADA improvements including sidewalks, ramps, and intersection improvements.
Lease agreements/extensions
City Council will also consider entering into two agreements between COSADC and other entities. The first lease agreement will be with CareersGPS LLC while the second would be with Watson Wood PLLC.
The City Council will also consider granting a one-year lease extension to the Vessel Church which has leased the spaces at the Senior Center for $1,450 monthly. The church uses those spaces from 9 AM to 1 PM on Sundays to hold their church services. According to the report from Recreation Director Brent Casey, the church has been a great tenant.
Resolutions
City Council will also consider a resolution that will provide in-kind (non-monetary support) for a local "March on Washington" 60-year anniversary event to be held on August 29, 2023. The local MLK Jr. group asked for the City to cosponsor the event with the in-kind support being that the City will cover costs for the permit, barricade fees, and damage deposit.
The City Council will also potentially approve a resolution approving the 2024‐2028 Capital Improvement Plan for the City of San Angelo.
Three Regular Agenda Items to Watch
Potential ADA revisions. Theresa James was named the City's ADA Coordinator earlier this year in addition to her duties as the City Attorney. James is uniquely qualified given her purview as the City Attorney but also her experience working with children in special education in Wisconsin. These potential revisions relate to service animals, reasonable modifications, and contractors and licensing. James has received input from the ADA Advisory Council on these potential changes
Fundraising efforts. The City Council will consider approving resolutions supporting different fundraising efforts. The first resolution would support the Friends of Fairmount Cemetery to replace fences and make landscape improvements along the northern boundary of the cemetery. The second resolution deals with fundraising to replace the modular skate park equipment at Bart DeWitt Park.
Potential adjustment to City fees. The City Council will consider approving an adjustment of fees for different city-related fees. Since COVID, the City has not adjusted (raised) fees for three years. From code inspection to Fairmount Cemetery to other city-related fees, there is a proposed adjustment to those fees.
News you need to know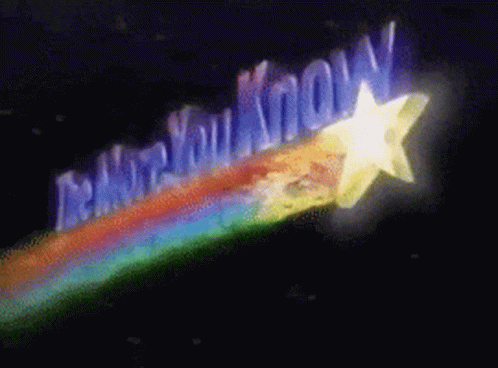 Emotional testimony from survivors and victims' families began on Wednesday in the federal sentencing hearing for the gunman who killed 23 people and injured dozens more at a Walmart store in El Paso, one of the deadliest attacks targeting Latinos in modern U.S. history. New York Times
Surveillance footage from former President Donald Trump's Mar-a-Lago resort showed his personal aide, Walt Nauta, moving dozens of boxes in the days before Justice Department investigators visited the property in June 2022 to retrieve records, according to newly unredacted portions of the FBI's request for a warrant to search the property. Wall Street Journal.
The planet's temperature spiked on Tuesday to its hottest day in decades and likely centuries, and Wednesday could become the third straight day Earth unofficially marks a record-breaking high. It's the latest in a series of climate-change extremes that alarm but don't surprise scientists. Associated Press
Photos of the Day via Reuters
Obituaries
Angela "Angie" Dee Cahill, of San Angelo, passed away on June 28, 2023 at the age of 53.
She was born on September 11, 1969 in Key West, Florida to parents James Young and Nancy Gallemore Young. During her early childhood, she grew up in Houston, TX and moved to San Angelo in 1980. She graduated from Central High School in 1987. Angie was an active member of First Baptist Church for many years. She gave birth to her only daughter in 1992. She was a loving and devoted mother who spent years staying active and supporting her daughter in all of her endeavors, whether that was being present for every athletic game or volunteering at her school.
Her career consisted of jobs in medical administration, church administration, and most recently, she held the position of an Insurance Agent at Floyd Petitt Insurance where she treasured working alongside her best friend of over 30 years, Jan Petitt. Angie loved helping people and using her kind and gentle nature to assist those in need. Though she enjoyed her professional career, the title she cherished the most was "Grandma". Her grand-daughters were her pride and joy. She was a dedicated grandmother whose favorite thing was spending time with her girls and spoiling them as much as possible. She was an avid music fan and was known for having a beautiful singing voice which she used for many years in the church to bring glory to God.
Angie is survived by her daughter Amber Feuay and fiancé Luis Pabon of San Angelo, along with her grand daughters Arizona and Aubrey Pabon. Her father James Young and stepmother Linda of Pasadena, TX. Her grandmother Ruby Marie Gallemore of San Angelo. Her sister Sandra Young and fiancé Brad of Katy, TX and brother Jim Young and wife Jessica of Harlingen, TX. Her nieces Ella Granier of Katy, TX and Maggie and Cora Young of Harlingen, TX. Her aunt Beverly Heisler and husband Larry of Pleasanton, TX. She is survived by numerous other aunts, uncles, and cousins. Additionally, she is survived by her loving canine companion, Tiny.
She is preceded in death by her mother, Nancy Gallemore Young.
Her memorial service is to take place on July 3rd 2023 at 11 am at Harper Funeral Home. The officiant will be JT Tucker of San Angelo, TX. Honorary pallbearers are Luis Pabon, Jim Young, and Brad Granier. In lieu of flowers, the family asks that donations be made to the American Kidney Fund in honor of the deceased.
Filiberto A Pulido AKA Don Fili passed away peacefully on June 27th, 2023, at the age of 79 in his home in San Angelo TX. He was born on September 5th, 1943, in Mascota Jalisco.
He moved to San Angelo from Phoenix Arizona for work purposes. He was a loving, kind, compassionate person, offering his hand to anyone he saw needed it. He enjoyed fishing and feeding the birds while drinking his coffee every morning. He was a hardworking man and dedicated to his work, always stepping in to get the job done.
Filiberto is survived by his children Filberto, Dolores, Enrique and Maria, and his 10 grandchildren. Additionally, family in Phoenix Arizona and Mascota Jalisco.
A visitation and Rosary will be held on Friday, July 7th 5:00 pm to 7:00 pm. A funeral Mass will be held on Saturday, July 8th 10:00 am at St. Joseph's Catholic Church.
Mary Frances Kemp went to be with our Lord and Savior on July 2, 2023. Mary Frances was born on December 7, 1929, in Stamford, Texas to U.M. and Loree Ferrell. She was a lifelong member of the Church of Christ.
Mary Frances grew up during the Great Depression and her 12th birthday was marked by the bombing of Pearl Harbor. She grew up in the small town of Stamford and during World War II she lived in Houston while her dad worked for Brown and Root Industrial Services. They returned to Stamford and she graduated from Stamford High School in 1947. She married Marvin G. Huff in May of 1947 and had four children Steve, Mike, Greg and Pam. Marvin was in the U.S. Army and the family traveled all over the globe. She saw Japan, Germany and lived all over the United States at various bases but her most favorite place was Fort Monroe, Virginia. She and Marvin divorced in 1968 and she married Carl W. Kemp Jr., the love of her life and they had one child Kurt.
Our mother was a strong spiritual force in our lives making sure we made it to Sunday School and Church while we were growing up. She taught Sunday School and she made sure we good foundation. At some of the churches she attended, she was always helping with or hosting some social event. She and her sister Joyce loved putting on the Foster Reunions in Abilene and getting to see long lost relatives. She loved plants and filled the house with all types of plants.
She is survived by her many children and grandchildren and stepchildren. Steve Huff his wife Rosie and his stepchildren, step grandchildren and step great-grandchildren. Mike Huff and his children, Sarah Huff her children Aspen, Alyssa and Hayden and Josh Huff and his children Ashton, Jaxson and Lexson. Greg Huff and his children Gana Huff and her spouse Lynne and their child Sarah, Casey and his daughter Rebecca and his grandchild Evelynn Joy. Pam and Jeff Bomer and their children Jason Bomer and his wife Brandie their children Brycen, Brayden and Braxten and Jamie and her husband Waylon Calabrese and their children Clara and Lettie. Kurt and Christy Kemp and their daughter Alexandria and stepchildren Carl Winston Kemp III and Jack Kemp. She also survived by her sister Joyce Rushing and Cousin Vesta Toney and many nieces and nephews and cousins.
In her final years after Carl passed away, Mary Frances was taken care of by her son Greg until her passing. A special thanks to our brother Greg that took so good of care of our mother over the past 5 years. We would like to thank Gentiva Hospice and her care team Monica and Myra for their excellent care they provided. Also, a special thanks to her special friend Tina for the care she gave her over the years.
The family visitation will be at Harper Funeral Home on Wednesday, July 5, 2023, from 5-7pm and Graveside service on July 6, 2023, at 10am at Fairmount Cemetery.
Gerald Dwayne Creel, 67, died June 29, 2023 at his home in San Angelo, Texas surrounded by family and friends. Gerald was born July 13, 1955, in Big Spring, Tx to Mary Havins Creel and Gordon Clifton Creel. He grew up with his older sister Peggy Creel Trosper and older brother Darrell Glenn Creel living in Coahoma, Austin, Plainview, and Brownwood, Tx, as well as Bozeman, Montana, making mischief all along the way.
His family settled in San Angelo, Tx in 1965 where Gerald found lifelong friends who knew him as "Booty" and a love of old books, particularly those on Texas history. He was married to Peggy Patton on March 18, 2000 in Ft. Davis, Tx in the presence of their children, family, and friends.
Gerald had a strong work ethic from a young age and worked summer jobs on ranches, swept floors in stores, and worked other jobs during high school. He graduated from San Angelo Central High School, Angelo State University (BS in Biology and BS in Nursing), and Texas Tech University (MBA). He worked for the Texas Water Development Board in Austin and later owned and operated Concho Valley Pecan Company in San Angelo. Subsequently, he completed the nursing program at Angelo State University and was employed by Shannon Medical Center in San Angelo until he retired in 2020. As a nurse, Gerald was a friend and mentor to many; he leaves a legacy of teaching and leading so many others throughout their own careers.
Gerald loved to fish, especially in the rivers of Montana and Colorado, and took great joy in teaching his children and grandchildren to fish and hunt on and near the North Concho River in Tom Green County, Tx. Gerald was a talented gardener, growing premium tomatoes, peppers, and other vegetables. He was also a chocolatier, a prefect hobby for his sweet tooth, and was an avid reader. Gerald was "Grandpa" to many and a friend to all. He loved animals and his two most loyal companions, Bella and Sadie, were by his side always.
Gerald was preceded in death by his father Gordon Creel and mother-in-law Patricia Patton. He is survived by his wife of 23 years, Peggy of San Angelo; his children Liza Creel of Denver, Co and her family Dusty and Harlan; Houston Creel of Odessa, Tx and his family Joselyne, Kelton, and Harrison; Autumn Brown of San Angelo and her family Macie and Camden; Amber McWilliams of San Antonio, Tx and her family Sandra and Jordan; Laramie McWilliams of Luling, Tx and her family Jeremy, Hazel, Lillian, and Augustus. He is also survived by his mother Mary Creel of San Angelo; brother Darrell Creel and wife Ann of Fredericksburg, Tx; sister Peggy Trosper of Canyon, Tx; father-in-law Don Patton of San Angelo; brother-in-law Nelson Patton and wife Terri of Midland, Tx; sister-in-law Pam Fowler and husband Jerry of Austin, Tx; and many nieces and nephews. Also surviving him are those he loved as his own: Monica, Chad, Reagan, and Trevor Reeves and Sharon and Mike Williams. He will be missed and remembered by an uncountable number of friends.
A memorial service is planned for July 15, 2023 at 1:00 PM at The First Presbyterian Church.
In lieu of flowers the family requests that memorials be made to Hospice of San Angelo, Rust Street Ministries in San Angelo, any organization funding or leading cancer research, or your favorite charity. The family would like to thank Dr. Raj Cheruku and the chemotherapy team at Shannon Medical Center, the staff at Hospice of San Angelo, John and Monica Harvey, Barbie Reichert Young, and Barbie Tweedy for their kindness always but especially during Gerald's illness.
As a final way to honor Gerald, we ask that you remember and follow his constant advice: "Be kind to one another."
---
One more thing: The New York Times on Texas Barbecue