Cornerstone student wins TAPPS state title in tennis

Sign up for San Angelo Today, sanangelo.news' daily newsletter that helps San Angeloans get smarter every day.
---
Leading off: Grace DeLaughter takes 1A TAPPS crown
The news: Grace DeLaughter, a junior at Cornerstone Christian School, took home the TAPPS 1A Girls Singles state title on Thursday after defeating Anaiah Smith from Houston's Covenant Preparatory School in Waco. The Lady Lions, coached by Susan Brooks,  took 3rd place overall as a team.
Why it matters: Since moving to TAPPS, the athletic program at Cornerstone under the direction of Lora Bird has become somewhat of a powerhouse in the 1A division. In just the past couple of years, athletes from the school have won state titles in golf (Colin Leonard), cross country and track (Lesli Salas), and now tennis with DeLaughter's title.
---
Controversy at the Ram Page
The news: This week, Angelo State's student-run newspaper attracted controversy from its student body after it published an op-ed from a female student who wrote that women who want respect should start dressing like it after telling a story about seeing a girl on campus not wearing pants. Students who spoke up against it claimed it was misogynistic. Others said they were disappointed in the Ram Page.
What the Ram Page said in response: "This op-ed was presented to the staff as strictly that: an opinion-derived piece. The op-ed section serves equally as the voice of all the students in the ASU community as a whole. While the current staff of the Ram Page does not agree with the content posted in the op-ed, we are a newspaper and not a point of censorship for ideas or opinions."
Why it matters: On a purely free speech level, the staff at the Ram Page is right. There are times when you can't use the free speech defense like crying "fire" in a theater. However, this is not one of those cases. The opinion of the student was misguided. While telling females not to objectify themselves, she compared them to both a shovel and a car. However, the answer to bad speech or wrong opinions should never be censorship but rather more speech made against it. That has been the case with multiple comments on both the story page and social media. Brittney Jackson, a staff writer for the paper, wrote her own op-ed responding to the piece.
---
Pic of the Week
Coming next week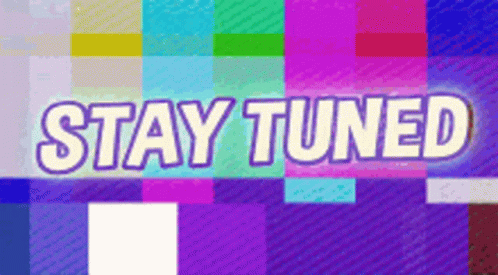 An interview with Theresa James, the ADA coordinator (and City Attorney) for the City of San Angelo on her background and what she hopes to accomplish in her role
Coverage of the COSADC meeting which will hopefully announce a new Economic Development Director for City
Our interview with outgoing SAISD Board President Max Parker in his only interview with local media on the subject
A look at the Concho Valley Community Action Agency's Bridge Builders Advocacy Event and how support via San Angelo Gives helps advance their mission
A look at the bilingual program at Bradford with quotes from SAISD
---
Catch me up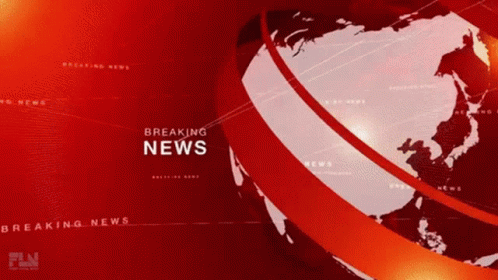 National and state stories you need to know
---
Obituaries
Our beautiful girl, Khloe Raelyn Salazar-Gloria, gained her wings on April 17, 2023, surrounded by all her loved ones at home.
Khloe was born January 5, 2016 to Hector Gloria and Natalie Salazar. Khloe was always so full of life and smiles but was a little feisty one with lots of sass. She loved family and loved adventures. She was diagnosed at the early age of 4 with a terminal disease called Juvenile Huntington's. Though this horrific disease took everything from her, she still smiled her contagious smile. She was fighter till the end of her little life. She now can run up in Heaven with all her loved ones.
Preceded in death by her great grandfather, Amador Salazar, Sr.; grandmother, Melody Gloria; three uncles, baby Mario, Jacob Hernandez and Amador Salazar, Jr.; cousin, Isreal Galindo.
Khloe leaves behind her parents, Natalie Salazar and Hector Gloria; her little sister, Ari Gloria; grandparents, Carol "Wiggy" Salazar, Mario "Pa" Salazar; great-grandma, Ubaldina Salazar; great grand parents, Gus "Granpy" Constancio and Kay "Nana" Constancio; her uncle, Justin Salazar. Khloe had many aunts, uncles and cousins, she loved each and everyone of them. They made her laugh and enjoy life. She was loved by many and left a very lasting impression on you. She looked forward to spending time with each one of them.
Though you have left us here, your presence will always be felt...Fly high baby girl.
Pallbearers will be Justin Salazar, Junior Bedolla, George Reyes, Ryan Galindo, Jorge Morales, and Dustin Nguyen.
Flowers lay on the sandy beach for a precious 7-year-old,  
As the sands of time has now passed.
Khloe loved the ocean water.
She felt the most alive when surrounded by the sea.
The water can be a healing power,
-it gave her great joy to feel the waves.
As the waves rushed to meet her, the sand melted her pain away.
Yet on Land, her life was like the ebb and flow.
Sometimes the water was calm.
Sometimes the undercurrent brought her down.
Yet, like the waves, her fears were washed away,
And her smile was as bright as a sunny day.
Our tears of salt are a reminder
Of how quickly the sea takes our loved one away.
The tide recedes,
But leaves behind
Bright seashells on the beach for Natalie and Hector to always remember,
Khloe's memories will never go away.
Khloe stood on the seashore one last time, waiting for her Lord to come.
Gentle waves washed her footprints away, as Jesus took her home to stay.

---
Sandy Jo Daniels was born in Menomonee Falls, Wisconsin on October 26, 1965, and passed away on April 13, 2023. Sandy was raised in Bethpage, Missouri, and moved to Florida after college to start an acting career. Sandy met her husband, Bruce, in Florida and they raised two boys, Dakota and Jake whom reside in San Angelo, Texas. Sandy has three grandsons, Levi, Jude, and Caleb from her son Dakota and his wife, Juliette. She was a very devoted and loving mother and grandmother. Sandy studied essential oils and homeopathy and loved to garden. She was a member of Open Door Family Fellowship and loved the Lord with all her heart. Sandy was an inspiration to all of us in how she lived and treated others. Sandy will be missed by all of us, but we know she is with our Lord and Savior. Let us celebrate her passing because we know she is with our Lord, and we will see her again one day.
A visitation will be held on Friday, April 21, 2023, from 5:00-7:00pm at Harper Funeral Home. Graveside service will be held on Saturday, April 22, 2023, at 10:00am at Fairmount Cemetery.
---
Fred David Book, 73, of Miles, went to be with the Lord on Tuesday, April 18, 2023 in San Angelo. The rosary will be 6:30 P.M., Thursday and Funeral Mass will be 3:00 P.M., Friday, April 21, 2023 at St. Thomas Catholic Church in Miles, TX. The burial will follow at Miles Cemetery, and all of Freddy's friends are invited to join the family at the ensuing BBQ being held at the Miles Young Farmers Show Complex.
Fred was born to Felix and Anita Book on September 10, 1949, in San Angelo, Texas. He married Vivian Corrine Griffin on April 7th, 1979 at the Sacred Heart Cathedral. He was preceded in death by his parents, brother-in-law John Sferes, brother-in-law John Wilde, and nephew Paul Book.
Fred was a lifelong farmer and rancher growing up on the Book family farm north of San Angelo and moved to Miles in 1979. During the Vietnam Conflict, Fred served his country in the U.S. Army National Guard. Throughout his life, Fred farmed and ranched in Tom Green, Runnels, and McCulloch County. Fred was active in the farming community all over the Concho Valley participating in numerous benefits over the years as an auctioneer and spotter. When it came time for the community to return the favor to Fred for his heart transplant in 2001, the family was overwhelmed by all of the support showered upon them.
Raised on the farm in a family of 10 children, Fred was part of a tight knit group of siblings that learned how to keep each other company for the rest of their lives. All of Fred's siblings knew that if they wanted to create mischief, Fred and his smile would have to be included.
He was an active player in daily domino games, card games, and any other random games of skill, winning multiple championships over the years. Through the years Fred enjoyed spending time with his family and was especially entertained when life dealt him a second round of grandkids almost a decade after the first round. All who met Fred will recall his signature grin that led to making friends everywhere he went. Fred's grin was such an indelible feature that the signature smirk would even cause him trouble with the nuns at Sacred Heart Catholic School and drill instructors during basic training.
Fred is survived by Vivian, his wife of forty-four years; his children, Kendra Gully, of Miles, Anita and Shawn Poynor, of San Angelo, Neal and Ana Book, of Laredo; his grandchildren, Kory Gully, Carolynn Eichler, David Poynor, Dylan Poynor, Kenedee Gully, Kash Gray, Barrett Book, Evelyn Poynor, and Brady Book.
He is also survived by nine siblings, John and Nancy Book of Miles, Donnie and Diane Book of Plainview, Michael and Tina Book of San Angelo, Pat and Mike Addison of Bronte, Paula and Bill Rose of Lubbock, Betty Jo Wilde of Wall, Marian and James Seidenberger of San Angelo, Cecil and Stella Book of Miles, and Roy and Chris Book of San Angelo; numerous nieces, nephews, and cousins, and his many other domino and card playing buddies.
Pallbearers will be Kory Gully, David Poynor, Dylan Poynor, Kyle Book, Casey McCartney, and Max Kerley
In lieu of flowers, the family requests donations to be sent to the building fund for St. Thomas Catholic Church in Miles, TX.
---