🐓San Angelo tenth in U.S. cities where women under 30 make more than male counterparts
Plus, Shannon opens registration for Pink Ribbon Run and Texas natives stay in Texas more than any other state.
San Angelo named one of top 16 U.S. Cities where women under 30 earn more than male peers
The news: While women in the United States generally continue to make less than their male counterparts, that is not the case in San Angelo for women under the age of 30. In a 2022 Pew Research study, San Angelo was named as one of the top 16 U.S. cities where women under 30 earn more than men. Experts pointed to an educational advantage obtained by women as a reason why. The study analyzed Census Bureau data from 2015-2019.
According to Pew data, women in San Angelo make 102% of what males make, placing the city in 10th place. San Angelo was the only community in Texas to make the list while Odessa and Beaumont-Port Arthur made the the list of metro areas where young women earn the least relative to young men.
Nationally, women under 30 make around 93 cents on the dollar compared with men in the same age range.
Why this matters: The number of teachers and nurses that both Angelo State and Howard College graduate each year is most likely the reason why San Angelo made the list. Still, it is an interesting fact and one that economic development professionals can use when trying to recruit businesses to come to San Angelo.
More on the Pew Study at this link.
---
Chamber of Commerce's Looney to give midyear update presentation to COSADC Board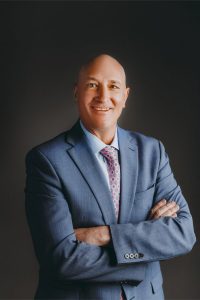 The news: This morning at the COSADC Board Meeting, the San Angelo Chamber of Commerce will give the Board a midyear update and 2022 look back by Michael Looney. Looney leads economic development from the Chamber of Commerce side.
In addition to the presentation, Directors will also consider routine disbursements. Some of the disbursements are the following:
$113,031.88 to the City of San Angelo for Administrative Services
$30,468.21 to Kimley, Horn, and Associates for fire suppression work
$2,727.45 to Pecos Street Pharmacy for BP 2021
$2,500 to the Ports-to-Plains Alliance for Sponsorship.
Directors will also consider approving around $950 to the Standard-Times for legal notices.
Additionally, the first public hearing for around $200,000 to be used for affordable housing is also on the agenda.
Background on how funds will be used from the agenda packet:
Over the past 15 years, the City has undertaken a comprehensive approach to eliminating slums and blight by targeting specific deteriorating neighborhoods and focusing resources to help revitalize those neighborhoods. Because of those efforts, the City has seen marked improvements and growth in those areas to include private sector investment and the development of affordable housing.
COSADC has been a critical asset and partner in the revitalization effort, providing additional funds for the City's very successful Neighborhood Blitz, one of several programs supporting the City's Neighborhood Revitalization Plan. The Blitz has included new siding and paint on a concentration of homes in target neighborhoods leading to immediate curb appeal. While the Blitz, mainly funded by federal CDBG grant funds, has been very successful, grant funding for the program is no longer available. Staff is requesting $200K to be used to continue
with federal CDBG grant funds to target up to 25 homes for siding and roof repairs. COSADC approved this item at their meeting on June 28, 2023.
---
🏃🏽‍♀️Shannon opens registration for the 16th Annual Pink Ribbon Run to take place on October 7th.

The news: Shannon Medical Center invites the public to participate in the 16th Annual Shannon Pink Ribbon Run on Saturday, October 7, with registration beginning at 7 a.m. at Shannon Women's and Children's Hospital (201 E. Harris).
The details: The event features a 1-mile walk/run and a chip-timed 5K and 10K race. Entry is $20 for the 1-mile walk/run, $25 for the 5K race and $30 for the 10K race. Breast cancer survivors are welcome to participate at no cost. The first 800 paid participants will receive a free Pink Ribbon Run T-shirt.
Why it matters: This community event is an opportunity to honor and support breast cancer survivors and support an important cause in the Concho Valley. All proceeds of the Pink Ribbon Run will benefit local patient-focused programs at the Shannon Breast Center.
For more information or to sign up for the run, call 325-747-5064 or visit www.ShannonHealth.com to register online.
---
🐏ASU Social Media Ranked Tops in Nation
Angelo State University's social media marketing and engagement initiatives have been ranked No. 1 among the nation's NCAA Division II schools for 2022-23 by Rival IQ, a leading national social media analyzing and consulting company.
The rankings have been published online as part of Rival IQ's 2023 Higher Education Social Media Engagement Report. They are based on each institution's combined performance and engagement on Facebook, Instagram, Twitter and TikTok from June 2022 through May 2023.
This is just the second year that Rival IQ has ranked Division II schools, and Angelo State improved its overall ranking from No. 4 in 2021-22. ASU's main social media accounts are overseen by the Office of Communications and Marketing.
"To be in the Top 10 last year for the first time and then to top the list this year, it's very exciting!" said Brittney Miller, director of communications and marketing. "A lot of people work together to build a strong social media content strategy for our accounts. Our goal is to create engaging content to promote everything Angelo State has to offer, so to receive this recognition is kind of the icing on the cake."
Individually, ASU achieved the following rankings for each social media channel:
Facebook - No. 10
Instagram - No. 17
Twitter - No. 18
TikTok - No. 27*
From the Rival IQ report: "Angelo State University had a great year on social, landing in the top 30 on all channels and scoring 10th on Facebook. You might be wondering how a school without a first-place finish on any given channel could snag the overall gold. Simply put, knowing how to tailor content and reach your target audience on all channels is more important than standing out on one channel in particular when it comes to our rankings, and Angelo State did just that."
A detailed examination of ASU's social media efforts is included in the Rival IQ report, along with more information on the rankings methodology. Angelo State is one of only two Texas Division II schools in the top 10 for 2022-23, with Lubbock Christian University ranked No. 7.
*ASU's TikTok ranking rose from No. 93 in 2021-22 to No. 27 in 2022-23 despite the account being disabled in December 2022 to comply with a state mandate.
Why this matters: Increasingly, high school students learn about potential college choices through social media. The ASU team of Brittany Miller and Tom Nurre have done an outstanding job of telling ASU's story on social media.
---
Texas leads the country in keeping its native-born residents' home
Texas natives are more likely to stick around their home state than people born in any other place in the U.S., according to a new analysis of Census data.
Approximately 82% of people born in Texas still lived there in 2021, research released Tuesday by the Federal Reserve Bank of Dallas showed, marking a stable or growing population and workforce in the state.
A high level of "stickiness" — or share of people who stay in their native state over time — could signal a strong culture that may attach natives to their home state or high poverty rates that make it hard to move, according to the Pew Research Center.
Both of those factors appear to be at play for Texas, which touts strong state pride among many residents and a growing economy. The state led the nation in new jobs created for the 12 months ending in July, but also currently ranks 47th in unemployment rate at 4.1%
More below:
---
Inside sanangelo.news: You can now make tax-deductible gifts to sanangelo.news
Thanks to our partnership and membership in the Tiny News Collective, supporters of sanangelo.news now have the option of making tax-deductible gifts to this organization.
Why this matters: While we wait to gain tax exempt status, being fiscally sponsored by the Tiny News Collective allows us to accept tax-deductible donations either from individuals or corporate partnerships and apply for grants from various foundations. This option to donate will be used for those who wish to contribute $500 or more. However, any reader can make a donation at any level if they please.
San Angelo News is fiscally sponsored by The Tiny News Collective, a 501(c)(3) charitable organization. You are donating to The Tiny News Collective, which will hold your gift in a restricted fund for the charitable purposes of San Angelo News but retains variance power in accordance with our fiscal sponsorship agreement with San Angelo News and FASB Statements 958-605-25-25 and -26. Donations to Tiny News Collective are tax-deductible as permitted by law. You should consult your tax advisor regarding the deductibility of your donation.
---
📸Photos of the Day
---
📰Headlines you may have missed
The Biden administration on Tuesday unveiled a long-awaited list of the first 10 medicines that will be subject to price negotiations with Medicare, kicking off a landmark program to reduce drug spending that is being fought by the pharmaceutical industry in court.
Drugs Selected for Price Negotiations
1. Eliquis, for preventing strokes and blood clots, from Bristol Myers Squibb and Pfizer
2. Jardiance, for diabetes and heart failure, from Boehringer Ingelheim and Eli Lilly
3. Xarelto, for preventing strokes and blood clots, from Johnson & Johnson
4. Januvia, for diabetes, from Merck
5. Farxiga, for diabetes, heart failure and chronic kidney disease, from AstraZeneca
6. Entresto, for heart failure, from Novartis
7. Enbrel, for arthritis and other autoimmune conditions, from Amgen
8. Imbruvica, for blood cancers, from AbbVie and Johnson & Johnson
9. Stelara, for Crohn's disease, from Johnson & Johnson
10. Fiasp and NovoLog insulin products, for diabetes, from Novo Nordisk (NYT)
Warner Bros. Discovery is in advanced talks to name Mark Thompson, a former top executive of the New York Times and the BBC, as CNN's new leader, according to people familiar with the matter. Thompson's expected hiring as CNN's chief executive officer comes as the network is trying to reverse a multiyear ratings slump and bring stability to its ranks after a tumultuous year and a half that saw its two previous bosses depart abruptly. (WSJ)
Representative Drew Darby was named an Honorary Host for an October 6th fundraiser hosted by Speaker Phelan in support of Rep. Angie Chen Button. Darby is one of 30 representatives named as Honorary Hosts. The fundraiser follows news that Averie Bishop, a former Miss Texas, entered the Democratic primary in a bid to unseat Button, a Republican,
---
📖What I'm reading
Note from Ryan: With news that CNN is close to hiring a new leader, Tim Alberta's profile on their previous leader, Chris Licht, is a must-read. Alberta's profile, which released earlier this summer, was so damaging that Warner Discovery fired Licht soon after the piece went viral. Even if one does not watch or care for CNN, lessons can be learned from the hubris of Licht.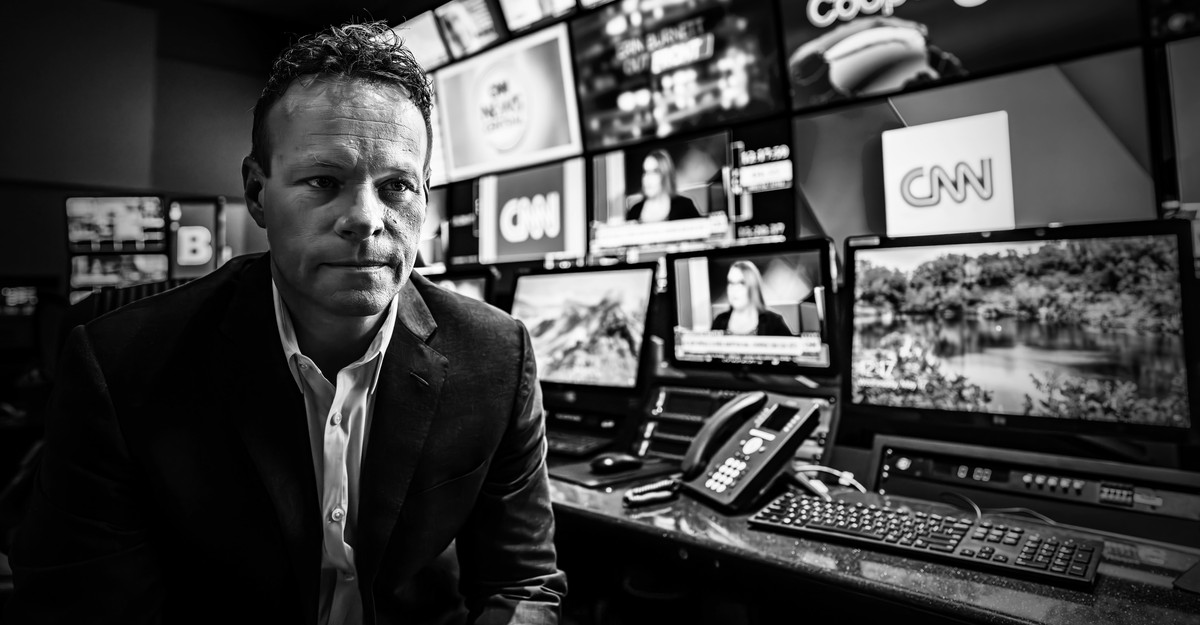 Disclosure: I worked at CNN in 2021 when Jeff Zucker led the network as a producer for Smerconish. Also, Tim Alberta is a mentor.
---
Obituaries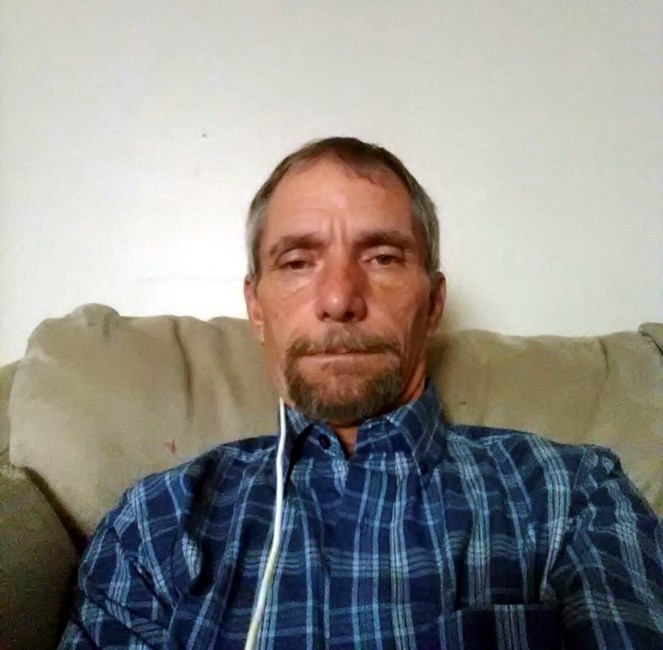 Donald Lynn Ramsay of San Angelo, TX passed away on May 24, 2023. He was born on May 18, 1962 in Sonora, TX to Jerrold Ramsay and Darlene Meriwether Ramsay. Donald attended high school in Plainview, TX, after graduating he served proudly in the US Army where he was a member of the Texas National Guard. After he was discharged he worked at Texas Body and Frame in Plainview. He was preceded in death by his parents and brothers Jerrold Wayne Ramsay and Danny Carl Ramsay. Those left to cherish his memory are his daughter Lori Ann Ramsay, two sons Randy Ramsay and Andrew Ramsay, two sisters Linda Adams of Lubbock, TX and Jacqulynn Smith of Plainview, brother Mikelle Ramsay of Clarksville, TN and grandchildren Ava Ramsay, Allexandria Barber, Alleson Barber and Allex Barber.
Chester Callan Carter, age 81, of Blackwell, Texas, passed away Monday, August 28, 2023. Mr. Carter was born August 30, 1941, in Rotan, Texas to Ervin Clay and Martha Idella (Summers) Carter. He graduated from Snyder High School in 1959. Chester married Patsy Ann (Hogue) Carter on September 24, 1969. Together, they raised six children. He worked for many years at Dowell and then attended college at Texas State Technical College in Waco, Texas, studying civil engineering.
A man of action, Chester derived immense satisfaction from maintaining his home, yard, and vehicles. He took pride in his work, ensuring that everything under his care was well-tended. Beyond his responsibilities, Chester was an avid golfer who reveled in the game. Whether he was playing or simply enjoying the sport as a spectator, his love for golf was unmistakable. As the sun set on his years, Chester's heart expanded to embrace love and warmth. He freely offered hugs and declarations of affection, often sharing his sentiment with a simple, "I love you."
"Pawpaw" was a treasured role that Chester embodied with joy. He found happiness in distributing doublemint gum and witnessing the growth and accomplishments of his numerous children and grandchildren. His faith was unwavering, as he walked the path of a devoted follower of Jesus Christ.
Chester Callan Carter leaves behind a legacy of hard work, family devotion, and a deep love for the simple joys in life. His memory will forever be etched in the hearts of those he touched, and his spirit will continue to inspire those who were fortunate enough to know him.
He was preceded in death by his parents, his wife Jo Ann (Scheile) Carter, his wife Patsy Carter, his son Russell Carter, and his brothers, Ervin Carter Jr., Johnny Carter and Robert Carter.
He is survived by his son, Garry Mensch and Kayla Mindhardt of Arizona, daughter, Rebecca (Mensch) Kelly and husband Jimmy of Brownwood, Ben Carter of Sweetwater, daughter-in-law Dottie (Canipe) Carter of Waco, Steven Carter and wife Marcia of Waco and Scott Carter and wife Carrie of Dallas; grandchildren, Jennie, Justin, Katie, John, Brian, Sabrina, Kyle, Stephanie, Jillian, Stacy, Hannah, Morgan, Kendra, Andrew, Isaiah, and Emma; great-grandchildren, Mercedes, Jasonah, IJ, Eric, Christian, Simon, Dillon, Hayden, Jesse, Tristan, Dane, Gabby, Joanna Andrew, Avery, Clementine, Ruby, John, Charlie, Libby, Teagen, JJ, Kaysen, Zayden, Laynie, Emery, Carolina, Warren, Barrett, Hayes, Hartley, and Callie Jean; great great grandson, Adam; brother Bill Carter; sisters-in-law Marilyn Carter, Linda Walker, Judy Bruno, and Cliffa Hogue and numerous beloved nieces, nephews, cousins and friends.
A graveside service followed by burial will be held at 11 a.m. on Saturday, September 2, 2023, at Blackwell Memorial Cemetery. Preacher Russ Frasier of Forgiven Ministries will be officiating. The visitation will be at Oak Hall, Sweetwater, Texas immediately after the service.
Honorary pallbearers are Chester's grandchildren, great-grandchildren and one great-great-grandchild.
Memorials may be made to Bronte Longhorn Golf Club or your local church.