🐓One on one with SAISD's Elementary Teacher of the Year
Plus, a company expands, and two Rams get selected in the MLB Draft.

1 Big Thing: Veronica Stapper on being named Teacher of the Year
At the end of the school year, Glenmore second-grade teacher Veronica Stapper was named one of SAISD's Teachers of the Year. Stapper, who first started teaching at Marlin ISD in 1994 and has spent 29 years as an educator initially didn't want to become a teacher out of Sam Houston State. She made the jump to education after being a county extension agent and has quickly become one of the best teachers in the state. Even before coming to San Angelo, she was named Teacher of the Year at the elementary school she worked at near the Corpus area two different times.
What Stapper's colleagues said about her:
"Mrs. Stapper spends quality time throughout the year building strong relationships with her students and their families. She meets with all her students' parents individually to identify their hopes and dreams for their children and create a plan for the school year to reach their academic and social-emotional goals for the year. Mrs. Stapper's students excel in her classroom because of the time and energy she puts into these parent conferences and building and maintaining a positive learning community."
You can read our full story at the link below.https://www.sanangelo.news/glenmores-stapper-on-bein/

---
Principal Sloan Expands San Angelo Manufacturing and R&D Operations
The news: Principal Industries, the leading provider of electrical components and services to the commercial LED sign industry, recently announced the acquisition of Sloan LED, a California-based specialist in highly engineered LED solutions to the signage, retail, hospitality, and petroleum markets. This acquisition strengthened and diversified Principal'sproduct portfolio in new and existing end markets while expanding its footprint in and outside North America.
Because of that, Principal Sloan has begun the process of expanding their San Angelo operations into a facility located at 3669 PorterHenderson Drive, in the Chaparral Commercial Center.
The San Angelo Chamber of Commerce Economic Development team of Mike Berry and Michael Looney worked with Principal Sloan's Francis Jelensberger and ConorOwen to find and secure the 25,000-square-foot expansion facility.
Due to the recent acquisition, the existing Principal Sloan facility at 3490 Venture Drive was not able to accommodate their rapid growth. The new facility will accommodate the operation's engineering and research functions.
Why this matters: This expansion will allow the Principal Sloan LED San Angelo site to increase output capacity by 15% with new equipment an increased headcount of 15 newly created career positions, and new in-house production eliminating their need to purchase finished components from the European and Asia-Pacific regions.
---
---
Angelo State's Bragg, Munson selected in MLB Draft
The news: Two pitchers from Angelo State's national championship baseball team were drafted in the 2023 MLB Draft on Tuesday.
Kade Bragg, the top pitcher in NCAA Division II, was drafted by the Minnesota Twins, while the Toronto Blue Jays selected Aaron Munson.
Their selections are the 13th and 14th for ASU Baseball since the program was created.
---
Catch Me Up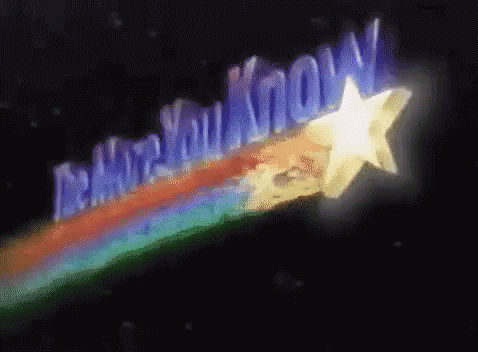 Ukrainian President Volodymyr Zelensky is expected to meet with Biden later Wednesday and said he will again ask the U.S. president to give long-range missiles to Ukraine, as France and Britain have done. He said he remains grateful for all of the weapons that the U.S. has already given to Ukraine. (NYT)
Iowa's Republican-led Legislature passed a bill banning most abortions after roughly six weeks of pregnancy during a marathon special session Tuesday that continued late into the night. Gov. Kim Reynolds immediately said in a statement she would sign the bill on Friday. The bill passed with exclusively Republican support in a rare, one-day legislative burst lasting more than 14 hours over the vocal — and sometimes tense — objections from Democratic lawmakers and abortion advocates protesting at the Capitol. (AP)
A man cited by Re­pub­li­cans as a po­ten­tial key wit­ness in their in­ves­ti­ga­tions of the Biden fam­ily is un­der fed­eral in­dict­ment over al­le­ga­tions re­lated to his work for China, fed­eral of­fi­cials dis­closed, a rev­e­la­tion that casts a cloud over their probes and also sparked new GOP crit­i­cism of the Jus­tice De­part­ment. (WSJ)
Obituaries
Arah "Eloise" Russell peacefully passed from this world on July 6, 2023. She was 94 years old.
Eloise was born on September 30, 1928, in San Angelo, Texas to Pernie Bledsoe Rainey Joplin and Marion James Joplin. She attended San Angelo High School and worked part-time at KGKL Radio. Upon graduation, Eloise attended Abilene Christian College, now Abilene Christian University where she received her associate degree. Upon her graduation, she moved back to San Angelo where she worked at General Telephone Company and Strain Brothers as a bookkeeper. In 1949, Eloise, fondly known by her family as Mom, Grandma and Grandmom, met the love of her life, Hudson Russell (Pop), on a blind
date her brother Franklin had arranged. Eloise and Hudson were married March 25, 1950, in San Angelo and began their life together. In October of 1951, they were blessed with the birth of a beautiful daughter Kay. Eight months later Kay was diagnosed with polio, and Eloise and Hudson's life changed drastically.
Eloise became a wonderful caregiver to her daughter Kay, and both she and Hudson became heavily involved with the March of Dimes serving as officers of the organization. In December of 1955, Eloise and Hudson were blessed again with a son, John, and the addition of a boy changed their life again.
Eloise was a stay-at-home mother most of her younger years caring for her family including many of Kay and John's young friends who frequented their home. After Hudson's bookkeeper for many years retired,
Eloise took on the responsibility of keeping the business's books and loved working with Hudson and their son John in the Real Estate, Development and Construction business.
Eloise became a life-long member of First Christian Church when she married Hudson. There she served as a Deacon and Elder and was continually active in the Henson Sunday School Class where she met many of her life-long friends. Eloise was also continually active in Christian Women's Fellowship (CWF) and later, after her children were grown, Eloise became active in the PEO.
Eloise and Hudson loved spending time with friends and loved to host parties and get togethers. One of Eloise's most unique gifts was her incredible graciousness as a hostess. She welcomed so many people into her home over the years. She nourished her family, friends and strangers with infinite warmth and kindness, not to mention incredible delicious food that we will never quite be able to re-create, and we will always miss. Even the last few days of her life as family gathered by her side, Eloise was still the gracious hostess, ensuring that all were comfortable and had food and beverage.
Eloise and Hudson loved to travel and were fortunate to travel around the world with friends to Spain, England, France, Portugal, Switzerland, Austria, Germany, Italy, and many other places.
Eloise was an avid bridge player and enjoyed playing with her friends about four times a week until her eyesight began to fail.
Eloise was preceded in death by her beloved husband Hudson, her mother and father, Pernie and Marion Joplin, and her brother Franklin Rainey.
She leaves behind her sister, Bernice Clay, her daughter Kay Dickens and husband Howard, her son John Russell and wife Donna, her granddaughters Jonna Brack and husband Joey, Angie Pahira and husband Sean; Chelsea Dickens and Sarah Hillger and husband Kevin. Eloise also leaves behind her five great-grandchildren, who she loved deeply, Brody Russell, Charlie Pahira, Carson and Wyatt Hillger and the newest grandchild, Lily Brack. She also leaves behind numerous nieces and nephews.
The family wants to give special thanks to Andrea Guerrero for her friendship and service to Eloise for over 20 years and to Sylvia Sanchez for the friendship and care she provided to Eloise for many years.
The family is also incredibly grateful to Preferred Hospice and caregivers Judith, Britni, and Stephani for the gentle care they provided; and to Comfort Keepers Carmen, Becky, and Caitlynn for the care and companionship they offered the last few weeks of Eloise's life.
Eloise's Celebration of Life service will be held Thursday, July 20, 2023, at 11:00 AM at the First Christian Church, 29 North Oaks, San Angelo, Texas. Eloise's favorite charities were First Christian Church, West Texas Boys Ranch, West Texas Rehabilitation Center, and Lighthouse for the Blind. Donations instead of flowers can be given to these charities or a charity of your choice.
Lorene Sturm Cmerek, 96, walked thru the gates of Heaven on July 10th. Lorene, along with her twin sister Dorene Matthiesen was born July 4th, 1927, to Paul and Josephine Sturm in Rowena, Texas.
She married Victor Cmerek on November 19, 1946, and settled in the Miles area. There they raised their three children, Jane and twins Jim and John. She worked at Levi Strauss and then opened her beauty shop in Miles, where she worked until retirement.
She was preceded in death by her husband Victor, infant daughter Elizabeth, infant son Mark, and 15 siblings.
She is survived by Jane Cmerek of Weatherford, Jim (Diann)of St. Lawrence, and John of Miles. Also, six grandchildren, Sarah Elliott of Weatherford, Johnny Elliott of Richardson, Amber (Chris) Forshee of Miles, Matthew (Marci) Cmerek of Lubbock, Rebecca (Jared) Greer of Andrews, and Douglas (Jackie) Cmerek of St. Lawrence. Lorene is also survived by 12 great-grandchildren and twin sister Dorene Matthiesen of Sugarland as well as numerous nieces and nephews.
A rosary will be held Friday, July 14th at 10:00 A.M. at St. Thomas Catholic Church in Miles, Texas. A mass of Christian burial will immediately follow the rosary. Father Tom Barley, a long-time family friend, will be the officiant. Burial will follow at Lawnhaven Cemetary in San Angelo, Texas. Pallbearers will be Matthew Cmerek, Douglas Cmerek, Jared Greer, Johnny Elliott, Chris Forshee, and Dennis Matthiesen. The family of Lorene would like to Thank some exceptional friends, Patricia Hohensee, Marianne Tankersley, and Belyn Tirado (her caretaker).
Instead of flowers, donations made be made to ABC Ministries, P.O. Box 65, Midkiff, TX 79755, or your favorite charity.