🐓SAISD teacher awarded statewide distinction
Plus, Greg Abbott calls a second special session to pass property tax reform after no bill was signed in the first.

Sign up for San Angelo Today, sanangelo.news' daily newsletter that helps San Angeloans get smarter every day.
---
1 Big Thing: McGill's Lisa Taiclet named Distinguished Clinician of the Year by TxATE
The news: Earlier this month, McGill 4th grade teacher Lisa Taiclet received the Distinguished Clinician of the Year from the Texas Association of Teacher Educators at their conference in San Antonio. This award is presented to a public school teacher who has demonstrated exemplary service in the field and in assisting in the supervision of student teachers and/or interns. In layman's terms, this means that Taiclet has been a great mentor to both student-teachers and new teachers.
She has been at McGill for her entire professional career of 26 years. While attending ASU, she even student-taught at that campus and currently lives in the school's attendance zone. Quite simply, Taiclet is a McGill Mustang through and through,
In our one big story, Taiclet talked to sanangelo.news about receiving the award, how she has been able to mentor new teachers and what it is like having one of her former students now work alongside her as a teacher.

Why it matters: SAISD calls its employees "Difference Makers." In Taiclet's case, that is 100% true. She has taught different grade levels at McGill as well as different subjects. Currently, she teaches reading for fourth grade students which is a treat for Taiclet especially when one of her students loves a book. This quote by one of her students exemplifies the great work Taiclet has done by getting her students excited to read: "I wish I could forget it so I could read it again."
SAISD Deputy Superintendent and Chief Academic Officer Dr. Farrah Gomez also described Taiclet really well in saying, "It is about your commitment to continuous growth. It's who you are. You want to be the best for the students you serve."
The full story:
---
---
Governor Greg Abbott calls second special session  after first ends with no new laws via Texas Tribune
The news: The first 30-day special session of 2023 ended quietly Tuesday with no laws made and the Texas House and Senate still deadlocked on the best approach to property tax cuts.
Gov. Greg Abbott quickly called a second special session focused solely on property taxes.
Abbott said the second round would begin at 3 p.m. Tuesday — and he held firm on asking lawmakers to provide relief through a method known as compression, or sending state funds to school districts to help them lower their property tax rates.
What Abbott said:
"Unless and until the House and Senate agree on a different proposal to provide property tax cuts, I will continue to call for lasting property tax cuts through rate reductions and working toward eliminating the school property tax in Texas,"
What Lt. Gov Dan Patrick said:
"We will pass the same bill that we passed to the House last week that cuts school property taxes for the average homeowner by nearly 43%, almost double the tax cut one would receive with only compression. The Texas Senate will continue to fight for homeowners, and we look forward to working with the House to pass property tax relief legislation in the coming weeks.
Why it matters: If this feels like deja vu all over again, it is because it is. The Texas House and Senate are at an impasse on property taxes and both have yet to budge on their positions. The House bill passed in the first special session dealt only with compression or sending state funds to school districts to help them lower their property tax rates. The Senate, led by Patrick, wants to add a homestead exception to property tax relief which would lower the amount of taxes for property owners. Governor Abbott has thrown his support behind the House plan. The lack of compromise and the need for another special session to tackle property tax relief when appraisals seem to be at an all-time high is a failure on the part of the Texas Legislature and Governor Abbott.
Read the story from the Texas Tribune:
---
📣
Thanks for being an engaged reader. As we continue to grow, feedback is especially important to us. Could you take a few minutes to let us know more about your experience with sanangelo.news?
Survey
---
Catch Me Up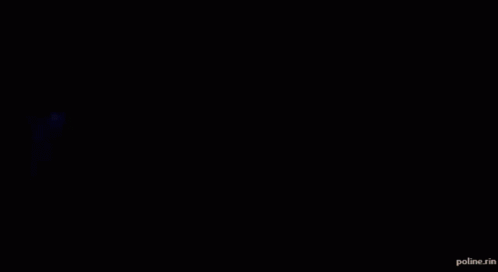 Former President Donald Trump insisted on Tuesday that he was not showing off classified documents in an audio clip first published by CNN in which he referred to "highly confidential" material and "secret information" that he could no longer declassify.
"I would say it was bravado, if you want to know the truth, it was bravado. I was talking and just holding up papers and talking about them, but I had no documents. I didn't have any documents."
The latest comments suggested a new potential legal argument from the former president: That he was overselling the material he was showing to an aide and people working on a biography of former chief of staff Mark Meadows in the recording, a transcript of which featured heavily in his recent federal indictment. (Semafor)
U.S. officials in Texas have arrested four Mexicans who were indicted on suspicion of operating a human smuggling ring responsible for the deaths a year ago of 53 migrants packed into a truck during sweltering heat, the Justice Department said on Tuesday. Dozens of migrants from Mexico, Guatemala and Honduras were found in a tractor-trailer with malfunctioning air conditioning that was abandoned on the outskirts of San Antonio on June 27, 2022, a day when temperatures soared as high as 103 Fahrenheit (39.4 Celsius). (Reuters)
The Supreme Court rejected a Republican-led challenge that would have allowed state legislatures to expand their power over federal elections unchecked by state courts or constitutions. Tuesday's 6-3 opinion, by Chief Justice John Roberts, found that North Carolina's state court didn't overstep when it struck down a congressional redistricting plan as overly partisan. The ruling effectively rejects the notion of an "independent state legislature" that conservatives argued—citing the U.S. Constitution—should be free from state-level judicial restraints. (WSJ)
Happening Today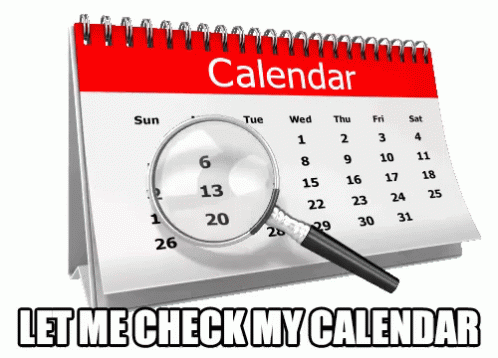 10:00 AM - Stories, Songs, & Surprises at Stephens Children's Story Room, Stephens Central Every Wednesday at 10 and 10:30 am we gather in the Story Room at Stephens Central for stories and music for preschoolers. Join us for a raucous story that's bound to tickle your funny bone!
10:30 AM - Stories, Songs, & Surprises at Stephens, Children's Story Room, Stephens Central
Every Wednesday at 10:30 am we gather in the Story Room at Stephens Central for stories and music for preschoolers. Join us for a raucous story that's bound to tickle your funny bone!
2:30 PM - Tail-waggin' Tutors Children's Department, Stephens Central
Our library is going to the dogs! Come read to one of our furry friends every Tuesday-Thursday from 3:30-4:30 in the Stephens Children's Department downtown.
3:45 PM - Therapaws Angelo West Branch
Join us each Wednesday at AWB as we welcome these furry friends to the library! These shaggy pals love to be read to, played with, and talked to--come visit and get to know them.
---
One last thing
I really enjoyed learning about this deaf therapy dog from Pennsylvania. I think you will too.