SAISD Board to hear from search firms that could potentially help with hiring new superintendent
The news: At a workshop before its regular meeting at 5:45, the SAISD Board of Education will hear presentations from different search firms with regard to the search to replace Dr. Dethloff who announced he would be retiring from the position in December. It is expected that the Board will choose what search firm to hire and provide the firm with guidelines in selecting potential fits with the district.
Why it matters: For the first time since 2015, SAISD is looking for a new superintendent. In many ways, there are more uncertainties this time around. First, Dr, Carol Ann Bonds really prepared Dethloff to take over before she retired. Second, enrollment has fallen in the past few years due to TLCA. Third, funding for schools is up in the air due the potential for school vouchers which have been championed by both Governor Abbott and Lieutenant Governor Patrick with a special session coming this fall. Finally, there are urgent needs with regard to facilities, and there will most likely need to be a bond that passes to make any drastic improvements to the district's aging facilities.
Ryan's thought bubble: Whoever the Board chooses, a person who could be a valuable advisor to the Board is former Edison principal and Angelo State grad, Steve Flores. Since leaving San Angelo, Flores has been superintendent at Harlingen CISD and Round Rock ISD. He currently serves as a a Texas Association of School Administrators executive superintendent and as an expert in both school administration and San Angelo could help the community with his expertise.
Other items on the agenda:
After their workshop, the School Board will hold a regular meeting. At the meeting, the Board will recognize members of the media, honor retiring Board Secretary Becky Hopkins, consider an increase for meal prices, consider compensation considerations, and set a date for a public meeting to set the M&O in used District Tax Rate Public Information. They'll also decide if and which search firm they would hire after hearing presentations from the firms at the workshop.
Why this matters: For San Angeloans who pay property taxes, the most important item on the agenda is the knowing when the District will set a date for a public meeting to go over the tax rate they will implement. Of course, the Legislature just passed legislation to provide tax relief to Texans specifically from school property taxes.
Ryan's second thought bubble:
The Texas Association of School Boards sponsors a program called the Media Honor Roll in which school districts can submit a journalist to receive the award if they report news about schools accurately. This year, SAISD submitted twenty media members to be on the honor roll (other districts only had up to four media members). For full disclosure, I am one of the media members that was selected and who the District will recognize tonight.
However, there was one name who I'm saddened I didn't see. Charles Bryce has covered athletics in SAISD for years for the Standard-Times. Through no fault of his own, Bryce was let go from his job at the Standard-Times in late 2022 after the football season was over. If I'm honest, Charles Bryce has done much more to promote the school district than I've done. I wish there was some way the community could honor him and his service to San Angelo because I can assure you that Gannett did not do anything for him when they laid him off.
---
From the Texas Tribune: Property tax special session is over, but months of acrimony could complicate Texas lawmakers' mission as more work awaits
In Patrick Svitek's story from last Friday, he lays out where the state is following the breakthrough in property tax relief legislation that was signed.
An excerpt:
Everyone agreed: Texas lawmakers — gifted with a historic budget surplus — needed to find a way to rein in skyrocketing property taxes this year.
And yet it took more than six months to accomplish, requiring a regular legislative session and two special sessions — generating a lot of bad blood at the top of state government in the meantime.
The political ordeal marked one of the most intractable debates at the Legislature in recent memory. And it exposed new divides in the leadership trio, most notably between Gov. Greg Abbott and Lt. Gov. Dan Patrick.
Read more:
---
---
Catch me up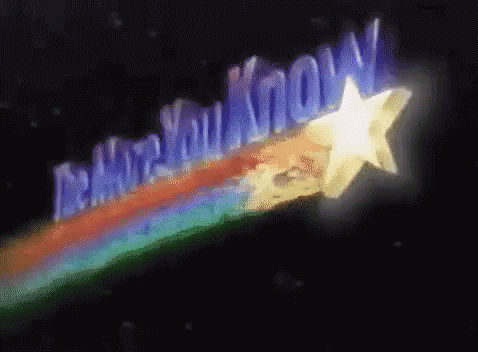 World No. 1 Carlos Alcaraz won his second Grand Slam title in less than a year, defeating seven-time Wimbledon champ Novak Djokovic 1-6, 7-6 (6), 6-1, 3-6, 6-4 and ending the 36-year-old Serbian's quest for the calendar Grand Slam in 2023. The match, which lasted four hours and 42 minutes, was the third-longest final in Wimbledon history. Alcaraz also won the U.S. Open in 2022 (ESPN)
Inflation-adjusted average hourly wages rose 1.2% in June from a year earlier, according to the Labor Department. That marked the second straight month of seasonally adjusted gains after two years when workers' historically elevated raises were erased by price increases. If the trend persists, it gives Americans leeway to propel the economy through increased spending, which could help the U.S. skirt a recession. Since estimates earlier this year, economists surveyed by The Wall Street Journal have lowered the probability a recession will start in the next 12 months. (WSJ)
Ron DeSantis' presidential campaign is shedding staff as it navigates a cash crunch and looks to refocus resources on Iowa. Fewer than 10 staffers were let go by the Florida governor's campaign Thursday, according to a person familiar with the internal deliberations and granted anonymity to describe them. Each of the aides was involved in event planning, and some of them (Politico)
---
Today's lunchtime long-read: How Tom Brady's Crypto Ambitions Collided with Reality
---
Happening Today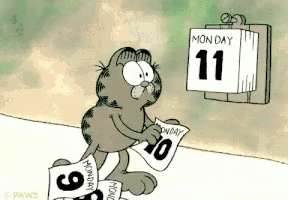 9 AM - Planning Commission
Location: City Hall
The Planning Commission's purpose is to ensure planned and purposeful development of the City of San Angelo and its extraterritorial jurisdiction, to protect the integrity of the community's natural resources and neighborhoods, and to enforce state and local statues and ordinances.
---
2:30 PM - Tail-waggin' Tutors
Location: Children's Department, Stephens Central
Our library is going to the dogs! Come read to one of our furry friends every Monday, Wednesday, and Thursday at 2:30 in the Stephens Children's Department downtown.
This is a drop-in activity--no registration or card required.
---
3:00 PM - Tween Minecraft Club
Location: Children's Story Room, Stephens Central
Calling all Blockheads!
Join Amy in the Story Room at Stephens Central for a couple hours of Minecraft every Monday afternoon from 3-5.
We'll explore, create, and take on some cool building challenges. No experience necessary--tweens aged 8-12 only. Free.
---
4:00 PM - 6:00 PM - Minecraft Club
Location: Teen Republic, Stephens Central
Explore caves, build monuments, battle monsters, make friends, and so much more! Can't join us for the full time? That's fine; drop in as you can!

This is a remote program; players will join us from home, but are expected to adhere to library standards of behavior. Players must have their own Minecraft Bedrock Edition account. Players must register using their library card; this is a safety measure to confirm participant ages. Sign-ups are required for each session you want to attend; sign up here.

This event is for Teen Republic patrons (grades 6-12), free of charge.
---
5:45 PM - SAISD Board of Education meeting
Location: Boardroom, Administration Building
---
6:00 PM - 8:00 PM - Chess Club
Location: Lobby, Stephens Central
We meet every Monday from 6-8:00 pm in the Lobby.
Free to the public, all ages welcome. Don't know how to play? Come watch and learn!
Per library policy, children must be at least 11 years old to play without an accompanying adult, aged 18+.
For more information, please visit our Facebook page here.
---
💸
We're launching our first-ever fundraising campaign! Every dollar you contribute will go towards enhancing San Angelo through impactful journalism that serves the public interest. Will you join us?
Photos of the Weekend
Powered by Reuters
---
Obituaries
Deborah Kay (Meats) Wyatt, 62, of San Angelo, Texas, passed away on July 12th, 2023 after a lifetime of health issues.
Deborah (Debbie) was born on July 22nd, 1961 to Sheldon and Sally Meats in San Antonio, Texas. After she graduated from Central High School in 1979, she went on to marry and have a daughter, Krista Dawn. She became a homemaker.
Debbie was a lover of big cats, classic movies, disco music, and collecting salt and pepper shakers and carnival glass.
Debbie was preceded by her father, Sheldon Meats Sr. Debbie is survived by her mother, Sally Meats, sisters Mary Trubenstein & Anita Carlile, brother Sheldon Meats Jr. (AnnMarie Meats), uncle Sam Price (Margo Price), cousin Jennifer Burton (Scot Burton), husband Dennis Graham, and daughter Krista Mora (Bobby Mora), grandchildren Aidan and AnnaMarie, and numerous nephews/nieces.
A celebration dinner will be held at Northside Church of Christ on July 22nd, 2023 at 1 pm.
We mournfully announce the peaceful passing of Mr. Doel "Wampy" Boisse on July 12, 2023. Born on October 18, 1950, Wampy lived a vibrant life, embracing every moment with vigor and enthusiasm. His buoyant spirit and one-of-a-kind personality have left an indelible mark on all who had the pleasure of knowing him.
Wampy is survived by his spouse, Lucy Hurtado, they created a beautiful life together since 2015. He also leaves behind his sisters Diana Garcia, Sylvia Baca, Dalia Boisse, Corina Martinez, and his step-children Chris Mendoza, Becky Mendoza, Sammy Mendoza, and Tina Vargas. As well as several neices and nephews. They will carry forward his legacy of kindness and respect.
Wampy was predeceased by his loving parents, Jose Boisse and Auggie Valles, as well as his siblings, Danny Boisse, Benjamin Boisse, Barney Boisse, and Nelda Boisse. Their memories continue to live within the heart of the family.
Wampy was a jolly soul, always bringing laughter and light wherever he went. His outgoing personality made him a favorite in every gathering. His life mantra echoed showing kindness and respect to everyone around him, a lesson that his loved ones will remember and cherish forever. He lived life to the fullest, his spirit never dampened by the storms of life, making this one of his greatest accomplishments.
A celebration of his life will be conducted on July 16, 2023, at 2:00pm at Harper Funeral Home, 2606 Southland Blvd., San Angelo, TX 76904. It will be an occasion to celebrate the joyous life that Wampy led and share the wonderful memories he left behind.
Jody" Joe Roy Wagley, of San Angelo, passed away on July 12, 2023, at the age of 76. He was born February 17, 1947 in San Angelo, TX to parents Joe and Callie Wagley.
A celebration of life for Jody will be held Monday, July 31, 2023, at 10:00 a.m. at the First Baptist Church in Eldorado. Burial will follow at Schleicher County Cemetery.
Jody was born in San Angelo, TX to parents Joe and Callie Wagley. He went to school in Eldorado. He married Lois Wagley in 1994. Jody was well known at Producers sale barn, in the car business and owned Jody's Roofing for 31 years. He was a member at Glen Meadows Baptist Church, loved playing dominoes with lifelong friends, and going to the horse races.
Jody adored his 5 grandchildren and was thrilled when his first great grandchild was born last August. Those that knew Jody agree, he was larger than life.
Jody is survived by his daughter Gail Wagley; son Scott Akins and wife Shannon of Abilene; son Blake Akins and wife Amy of Flower Mound; Grandchildren Connor Akins and wife Abby, William, Ellie, Addison, and Nolan Akins; Great grandchild, Case Akins. He is also survived by his sister Jan Pair and husband Gary, his dog Rascal and horses all around the state of Texas.
Jody is preceded in death by his parents Joe and Callie Wagley; his wife Lois Wagley; and his son Chad Wagley.
Flowers may be given to Harper Funeral Home in San Angelo. The family of Jody wishes to extend our sincere thanks to his doctors, nurses, close family and friends.