San Angelo Today: 5th Circuit says abortion bill can remain available with restrictions
Plus, Howard College Students' recognition and more.

Sign up for San Angelo Today, sanangelo.news' daily newsletter that helps San Angeloans get smarter every day.
---
Appellate Court's Ruling on abortion pill
The news: Overnight, the Fifth Circuit Court of Appeals ruled that the abortion pill mifepristone could remain available but blocked the drug from being sent through the mail and prohibited use beyond seven weeks of pregnancy. Under the appeals court's new order, the approval will stay in effect and the drug will remain on the market while an expedited appeal plays out.

Flashback: Last Friday, a federal judge in Amarillo suspended the U.S. FDA approval of the abortion pill after a seven-day stay which would allow the FDA and Justice Department to appeal. The Justice Department asked the reliably conservative appellate court based in New Orleans to rule by Thursday so that the Biden Administration could seek intervention from the Supreme Court, if necessary.

Zoom out: The pill mifepristone is used in over half of abortions nationwide and was first approved by the FDA in 2000.

The San Angelo angle: Before the appellate ruling, Congressman August Pfluger, along with Mississipi Senator Cindy Hyde-Smith, led 58 Members of Congress and 11 Senators in filing an amicus curiae brief which urged the Fifth Circuit to keep the "Northern District of Texas' stay of the FDA approval of the abortion drug mifepristone in place, protecting the health and safety of pregnant women and their unborn children."
What Pfluger said in February: "The Biden Administration's decision to allow dangerous life-ending chemical abortion drugs to be ordered online or purchased in a store without proper medical consultation or oversight is blatantly putting politics over women's safety."

The Biden Administration said before the Appellate ruling: "If allowed to take effect, the Northern Court's order would thwart FDA's scientific judgment and severely harm women, particularly those for whom mifepristone is a medical or practical necessity."
Why it matters: Ever since the Supreme Court's ruling in Dobbs, the issue of abortion has grown in importance. Last week's ruling started a reaction with dozens of parties filing amicus briefs as Congressman Pfluger did. Of course, Planned Parenthood in San Angelo has been closed for years, and abortion is banned in Texas. However, in addition to Pfluger's, I found a brief filed by Pfizer and Gilead (two pharmaceutical companies) that said that allowing the initial ruling to stand would harm drug development and patients broadly persuasive.
Howard College students recognized
The news: Howard College San Angelo students were recognized for their academic achievement through the Coca-Cola Scholars Foundation and Phi Theta Kappa Honor Society (PTK). Rachael Deller was selected as the 2023 New Century Workforce Pathway Scholar for Texas, and Hailey Lowden was selected for the 2023 Coca-Cola Academic Team Silver Scholar. Both of these awards recognize the scholastic achievements of college students who demonstrate academic excellence and intellectual rigor combined with leadership and service that extends their education beyond the classroom.
Deller joined PTK in October 2022 and is currently working toward her Associates of Science in Pre-Medical Studies degree. After graduation, Deller will be applying to Howard College Health Professions programs to continue her education in the medical field through respiratory care or radiology.
Lowden serves as a LEADS Student Mentor, President of the Student Government Association, and Project Manager for PTK. She also plans to complete her Associates of Science in Pre-Medical Studies with Howard College and continue her education in the medical field.
---
---
Catch me up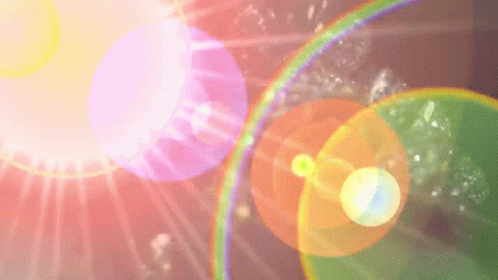 Fox News Trial. Dominion Voting Systems' defamation case against Fox News, which goes to trial in Delaware next week, is expected to stoke hot-button debates over journalistic ethics, the unchecked flow of misinformation, and the ability of Americans to sort out facts and falsehoods in a polarized age. For a particular subset of the legal and media communities, the trial is also shaping up as something else: the libel law equivalent of the Super Bowl. (NYT)
National Security Leak. The U.S. gov­ern­ment is treat­ing the ap­par­ent dis­clo­sure of clas­si­fied ma­te­r­ial sur­round­ing the war in Ukraine as an in­sid­er's leak, peo­ple fa­mil­iar with the mat­ter say, but hasn't yet homed in on critical sus­pects for a mas­sive in­tel­li­gence breach that has ex­posed the chal­lenges of safe­guard­ing sen­si­tive U.S. in­for­ma­tion and tested ties with some of Amer­i­ca's clos­est al­lies. (WSJ)
Professor Prerogative. The Texas Senate approved a bill Wednesday that would prohibit a college or university professor from "compelling" a student to adopt certain political beliefs, a proposal belonging to a slew of legislation introduced this session that university and community college faculty worry will restrict academic freedom in the classroom. The bill now heads to the Texas House. San Angelo's Senator, Charles Perry, supported the law and offered a 2003 example of a Texas Tech professor who insisted that his biology students affirm that they believe in human evolution. (Texas Tribune)
New Additions to SAISD. SAISD officially welcomed two additions to the Administration Building on Wednesday. Sun Cha joined as the Director of Community Relations in the Communications department to replace Molly Johnson Turk, who was promoted to Executive Director of Communications. Dr. Merl Brandon also was announced as the new CFO and Assistant Superintendent of Business Support Services.
---
---
Obituaries
Sharon Ann Arnold, 80, of San Angelo, TX, passed away peacefully on April 11, 2023, surrounded by her family. Sharon was born on January 3, 1943 in Okemah, OK, to Noble and Edwin Wood. Her father, Nobel was in construction which made the family move often. By the time Sharon graduated from high school she had moved 20 times, lived in 7 states, and attended 14 schools. In ninth grade alone she attended 5 schools.
She attended Tulsa University in Tulsa, OK. On January 25, 1963 she married Donel Taylor in Clarksville, AR. They had one son, James Hunt. Donel and Sharon divorced in 1965. She married James Edmond Arnold on August 5, 1968, in Tulsa, OK.
Sharon was a house-wife, legal secretary, and she designed and manufactured clothes for a craft company named Sharon Arnold Designs. She had a passion for playing bridge, genealogy, and her grandchildren. However, Sharon is probably best remembered for her quick wit and funny stories.
Sharon is survived by her son James "Jim" Arnold and wife Amy, of San Angelo, and their 3 children, Sarah, Ally, and Kyle. She also is survived by grandchildren, Michael and Melanie Arnold, of her late daughter, Rebecca Singleton. Sharon has 5 great-grandchildren from grandson Michael. They are Jazlynn Arnold, Phillip Arnold, Charlie Arnold, Luca Arnold, and Willow Coblentz, step-children, Sherre Vacek, and Andy Arnold and wife Lori, along with numerous nieces, nephews, and other family members.
She is preceded in death by her husband James E. Arnold, daughter, Rebecca Arnold Singleton, granddaughter, Lexi Arnold, brother, Harley James Wood, and step-son, Eddie Arnold.
In lieu of flowers donations can be made to Hospice of San Angelo.
A memorial service will be held on Saturday, April 15, 2023, at 10:00 am at Sierra Vista United Methodist Church.
---
Lisa Dell Leverett, age 59, of San Angelo, Texas passed away on April 5, 2023. She was born on August 2, 1963 in Texas City. Her family moved to San Angelo in the summer of 1969. Lisa attended school mostly in San Angelo and graduated from Sterling City High School in 1981.
Most of Lisa's career was spent in the restaurant industry. Her personality and big smile were a perfect match for waitressing. To name a few, she worked at Zentner's, Zentner's Daughter, IHOP, and Henry's.
Lisa had a heart of gold. Her kindness, love, and generosity were unmatched. She will always be loved and never forgotten.
Lisa was preceded in death by her parents, Bill and Nell Snider, and her sister Donna Campbell.
She is survived by her husband, Scott Leverett, sons Sterling Leverett and Cody Leverett, brother David Snider and his wife, Terry, sister Lori Kolin and her husband Chris, grandchildren Haley Ray, Brayden, Christopher, and Olivia Leverett, and several nieces and nephews.
A memorial service will be held for Lisa on Saturday, April 15th at 10 a.m. at Harper Funeral Home in San Angelo, TX. In lieu of flowers the family requests that donations be made to Concho Valley Paws or a charity of your choice.
---
One Last Thing: What I'm reading
The Fox News-Dominion Trial is setting up to be a landmark libel case. Vanity Fair released a profile on Rupert Murdoch ahead of it. While there is no relation to San Angelo, although Murdoch first came to the U.S. after he bought the San Antonio Express-News from Houston Harte in 1973, this profile is a fascinating look at someone in charge of the Wall Street Journal and Fox News.
A long time ago, I was a lowly production assistant at Fox (I've also worked at ABC and CNN), and it tracks from everything I knew from working at 1211 6th Avenue.