🐓San Angelo Today: 4,481 car fatalities occurred in Texas in 2022
Plus, City Council, Pfluger Town hall, and more.

Sign up for San Angelo Today, sanangelo.news' daily newsletter that helps San Angeloans get smarter every day.
🚙Leading off: TxDOT releases crash data from 2022
On Thursday, March 30th, the Texas Transportation Commission convened for their monthly meeting in Austin. As part of updates given by the four different commissioners, data related to 2022 fatal crashes was provided by Commissioner Alvin New of San Angelo.
In his presentation, Commissioner New said there were 4,481 fatalities on Texas roads in 2022. That number averaged out to around 12.3 average deaths per day.
New also mentioned that the last deathless day on Texas roads was November 7, 2000. Since then, there have been 81,068 fatalities from car crashes.
There is a lot of work to be done, but there is a lot of work being done right now. TxDOT has been spending money on every project we initiate towards making our roads safer through the rumble strips program, the cable barriers program, the backlit and 'intersection ahead' work to do a better job of letting people know a stop sign is coming." - Commissioner Alvin New
Read more: TxDOT crash data
---
🇺🇸Pfluger Town Hall
In a town hall at the Cactus Hotel in downtown San Angelo on Monday, Congressman Pfluger answered questions from constituents, honored a local man who helped rescue a family in a car crash on Houston Harte Freeway and recognized the family from Ozona who lost two family members after getting into a car crash caused by undocumented workers.
Before he took questions, however, Congressman Pfluger gave an update on former President Donald Trump's indictment in New York City on Tuesday, the priorities of House GOP, and HR 1, which affects Texas 11th.
Read more: Pfluger Town Hall
---
📆Happening Today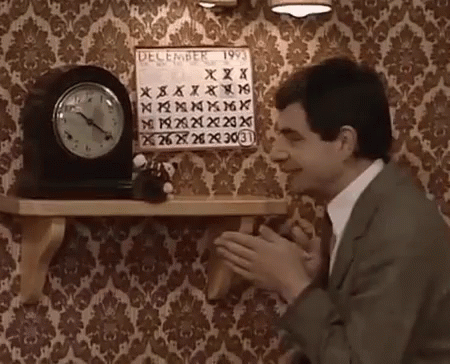 City Council Meeting - 8:30 at McNease Convention Center
Tim Tebow Luncheon - 11:00 at McNease Convention Center
Tour with August Pfluger and Air Force Secretary Frank Kendall - 4:00 at Goodfellow Air Force Base
Discover San Angelo Store Ribbon Cutting - 5:30 at San Angelo Visitors Center
🗞️Catch up quick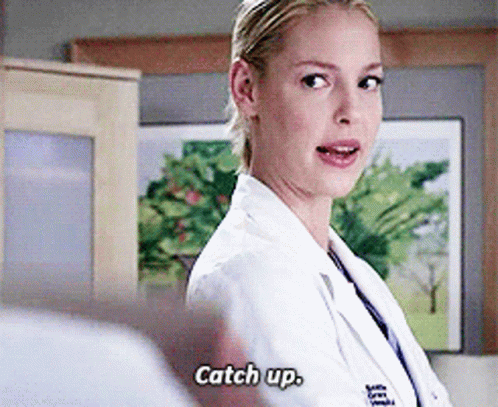 Donald J. Trump is expected to surrender to the authorities in Manhattan on Tuesday, appearing in court for the first time as a criminal defendant to face more than two dozen felony charges — a remarkable spectacle that will play out before a divided nation. The charges, the first ever against a former American president, stem from a hush-money payment to a porn star that was made days before Mr. Trump was elected in 2016. He is expected to be accused of playing a role in covering up the payment, even as he led the nation as commander in chief. (NYT)
A drone strike carried out by the American-led coalition in northwestern Syria has killed a senior member of the Islamic State group who was in charge of planning attacks in Europe, the United States military said Tuesday. The man killed Monday in the strike was identified by a U.S. military statement as Khalid Aydd Ahmad al-Jabouri. The military statement added that his death "will temporarily disrupt the organization's ability to plot external attacks." (AP)
Finland is set to formally join the North Atlantic Treaty Organization on Tuesday, a historic shift for a country that once insisted it was safer outside the military alliance, a dramatic rebuke to Russia and a sign of how President Vladimir Putin's gamble in Ukraine is upending the post-Cold War order. (Wapo)
---
📸Pic du jour
---
Obituaries
Maria del Refugio Portwood of San Angelo, TX passed away on March 31, 2023. She was born on October 8, 1943 in Jerez de Garcia Salinas, Zacatecas, Mexico to Ezequiel and Obdulia Marquez. She attended school in Jerez and later moved with her family to Reseda, California. There she began working in a factory and met the love of her life, an ex-marine Oakie named Troy.

She married Troy Gene Portwood, they had 2 children in California before moving to London, Texas and buying land on the Llano River where they had 3 more children. We have so many beautiful memories of our life in London and playing in the Llano. Cuca as she was affectionately called was member of the Sacred Heart Cathedral. She worked as a housekeeper and cook for the priests for many years. She also worked in the nursery of Day Memorial United Methodist Church for many years and volunteered at the Catholic Outreach Services.
She was the best mother anyone could ever have. I remember mom babysitting her renters children free of charge because she had no one to watch her children while she worked. She was preceded in death by her husband Troy Gene Portwood, her son Pablo Portwood and three granddaughters, Gabriella, Luzmila and Angelita Cuellar.
She leaves behind 4 children Laura Elena Cuellar, Fatima Rosario Evans and husband Steve Clayton Evans, Christina Margarita Portwood and Billy Jake Portwood and wife Carrie Portwood; her grandchildren are Kayla Cuellar, Billy Cuellar, Teresa Cuellar, Mark Sanchez, Patrick Sanchez, Christian Sanchez, Clayton Evans, Makena Evans, Troy Portwood, Tyler Portwood and Matson Portwood.
Also surviving are her siblings Arturo Marquez, Raul Marquez, Guadalupe Rodriguez, Soledad Ramirez, Maria Elena Santoyo and Margarita Carlos. She also leaves behind many nieces and nephews. The family would like to thank HOSA, especially Araceli, Crystal, DJ, Luzy and Whitney. In lieu of flowers donations may be given to Food for the Poor.
---
Mary Jo Moore passed peacefully in her sleep in the early morning hours on Friday March 31, 2023 at the age of 96.
Jo, to those who knew her well, was born on August 12, 1926 to Jesse and Lucille Barbre in Wewoka, Oklahoma. In 1944, Jo married Bill Childers and they moved to Odessa, Texas where they raised their family. She was preceded in death by Bill who left this earth far too soon after a battle with cancer. A few years after Bill's death, Jo married Bob Moore and they moved to San Angelo, Texas. Bob also preceded Jo in death after his long battle with Alzheimer's.
Jo was the oldest of eight children and was preceded in death by her brothers Eddie Barbre, Kenny Barbre and Bill Barbre and by sisters Gretta Snider, Nancy Barbre, and Rhea Parsons.
Mary Jo lived a rich full life of almost 97 years and leaves behind her children, Lynda Burt and her husband Don Burt, Carol Jean Wortham and Dale Childers and his wife Ann Childers. She is also survived by her sister Sue Gammons and leaves behind numerous grandchildren and great grandchildren.
Mary Jo may have been small in stature but she made up for it with her determination and quick wit. She was polite and soft spoken but never afraid to stand up for what she knew was right. Mary Jo will be missed by all who knew her.
Funeral services will be held Saturday April 8th at 10am at Johnsons Funeral Home in San Angelo, Texas.
---
📝Miss a San Angelo Today? Check out yesterday's newsletter
🗣️Want your message to reach San Angelo? Learn about our advertising options by emailing ryan.hernandez@sanangelo.news
💙Did a friend email this to you? Sign up here
✉️Anything else? Email info@sanangelo.news
🤔Trivia answer? Ulysses Grant was pulled over for speeding in the late 1800s