San Angelo Today: Concho Valley PAWS in need of adoptions, fostering for four dogs

Sign up for San Angelo Today, sanangelo.news' daily newsletter that helps San Angeloans get smarter every day.
---
Concho Valley PAWS: Four dogs face euthanasia if not adopted or fostered by April 18th
Editor's note: Hey, there. My dog Wally asked if he could write about this topic that is very near and dear to his heart.
Hi, my name is Wally, and I am a Jack Russell Terrier mix. One year ago, I was adopted from this great organization from Concho Valley PAWS. Unfortunately, I heard from some of my dog friends that there are four dogs that need to be adopted or fostered by Tuesday. I am so grateful that I was rescued, and I wanted to write about these dogs in hope that they can get the same happy ending as me.
Cliff is a dog that has been in the shelter for way too long. I remember playing with him when I was there and always had fun playing with him. He is great with other dogs. Despite not having a human (yet), he is happy, joyful, and needs a hero.
Teague is another one of my friends. He is around thirty pounds like me and gets nervous at the shelter. However, knowing him,  he is just a guy who only wants to please. He is a red heeler, so I used to joke that there should be a children's show about him called "Reddy."
Niko, another of my friends, has been at the shelter since he was a puppy. He is now two years old, which makes me sad because he is fun to play with other dogs and humans. Will you consider saving him?
Lastly, Boulevard came to the shelter as a stray. He reminds me of myself because he is scared and withdrawn. That was what I was like when I was PAWS. Would you please consider adopting him? He will open up and has lots of love to give.
Get this, all of these dogs are free to adopt! That is a crazy good deal in this economy. Please save a life because I am sure he or she will save yours too. You can adopt, foster, or donate.
---
Coming up
a look at some stories I'm covering next week
SAISD Board President Max Parker on why he decided against running for re-election
Angelo State's engineering program celebrating 8 years
CVCAA's Bridge Builders event
Election guide which will have Q&As with both City Council and School Board candidates
Coverage of Shakespeare on the Concho
---
Catch me up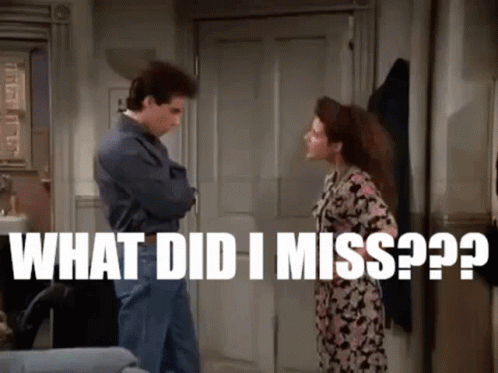 Leaker arrested. Federal authorities on Thursday arrested Jack Teixeira in Dighton, Mass., for the suspected unauthorized removal, handling and distribution of secret information, officials said. Mr. Teixeira, 21 years old, holds the rank of airman first class in an intelligence unit of the Massachusetts Air National Guard and is a junior Air Force communications specialist, according to his service record. His job title—cyber transport systems journeyman—gives no obvious hint why he would have access to the types of files that were leaked. He joined the Air Force National Guard in September 2019, according to his service record. (WSJ)
Abortion ban in Florida. Florida lawmakers voted to prohibit abortions after six weeks of pregnancy on Thursday, culminating a rapid effort by elected Republicans and Gov. Ron DeSantis to transform the state to one of the most restrictive in the country. (NYT)
Dimmit Disaster. More than 18,000 cows died and one farm worker is in critical condition following a dairy farm fire in the Texas Panhandle. The fire started Monday night at South Fork Dairy Farm in Dimmitt, about 66 miles south of Amarillo. The Castro County sheriff's office, along with fire departments from Dimmitt, Hart, and Nazareth, were the first responders to the explosion in the small town of nearly 4,200, according to the sheriff's office. (Texas Tribune)
---
Obituaries
David Glen Johnson, 66, of San Angelo went to be with our Lord and Savior on Wednesday, April 12, 2023. Memorial services will be held at 2:00 PM on Monday, April 16, 2023 at Robert Massie Riverside Chapel with Chaplain Mike McCravy, hospice chaplain, officiating. Arrangements are under the direction of Robert Massie Funeral Home. Mr. Johnson was born on June 6, 1956 in Brady.
He was raised by his stepfather and mother Dennis and Dovie Glenn. David worked in the oil field for many years before going to work in the house leveling business. He became a successful owner/operator of David Lee & Co. where he worked until he got ill. David loved his family and friends, riding his motorcycle, going fishing and was a big jokester at times. He was a loving devoted father, grandfather, and brother. David will be loved and missed by all.
David was preceded in death by his parents; his stepdad, Dennis Glenn; two Brothers, David Wayne Glenn and Randell Johnson; 3 sisters, Jacqueline Johnson, Sheilene Covey, and Denise Glenn.
He is survived by his son, Michael Johnson and Misty of San Angelo; two daughters, Jacqueline Johnson of San Angelo and Amber Carson and husband T.J.; a sister, his sister, Teresa McArthur and husband Robert; eight grandchildren, Caleb Johnson, Tyler Boring, Emeliegh Johnson, Timothy Crawford, Hailey Rue Oliver, Zoey Reed, Isabella Reed, and Aydon Reed; and numerous aunts, uncles, nieces, and nephews.
---