San Angelo Today: Significant gift to help ASU foster success with foster students
Plus, a Shannon Safe Kids event and more.

Sign up for San Angelo Today, sanangelo.news' daily newsletter that helps San Angeloans get smarter every day.
1 Big Thing: ASU Receives Significant Gift
The news: Angelo State University has received a five-year, $250,000 commitment from Lubbock businessman David Alderson and his wife, Lisa, to help fund the Fostering Ram Success program that supports ASU students who were formerly in the foster care system.
Why it matters: The Fostering Ram Success program provides a variety of services with the ultimate goal of helping students who are foster care alumni to develop stability, improve academic performance and complete their ASU degree. Services include:
Admission and financial aid assistance
Academic advising assistance
Campus housing assistance
Counseling, mentoring and support
Guidance and liaising with community services
Career exploration
What David Alderson said:
"Lisa and I have supported Texas Tech University in many ways, mostly athletics. In this part of our lives, we want to impact more of the academic side, the students in the system. I serve on the Texas Tech Foundation, and in my first meeting there was a presentation on the Fostering Ram Success program, an easy choice to make an impact."
Go deeper:
---
2. Shannon to Host Safe Kids Summer Safety Event June 1st
The news: Safe Kids San Angelo is hosting a Summer Safety Event on Thursday, June 1 from 4:30 to 6:30 p.m. at the Goodfellow Recreation Camp, 1950 S. Concho Dr. This free event is designed to help inform and educate parents and caretakers on how to keep kids safe while having fun this summer.
Details:
Free life jackets and fittings will be provided by Safe Kids while supplies last.
Car temperature tests with DPS and TxDOT will be offered, as well as hands-only CPR demonstrations by the San Angelo Fire Department.
Other informational demonstrations and education will include hydration, boating safety, drowning prevention, Stop The Bleed, gun safety and outdoor injuries, such as falls, cuts and snake bites.
Kona Ice will be on site and will donate twenty percent of all sales at the event back to Safe Kids.
More on Safe Kids: Safe Kids is a worldwide, nonprofit organization dedicated to educating children and their families on ways to prevent traffic injuries, drownings, falls, burns, poisonings and more. Safe Kids San Angelo works with families and communities to share education and keep children safe from preventable injuries.
---
3. Catch Me Up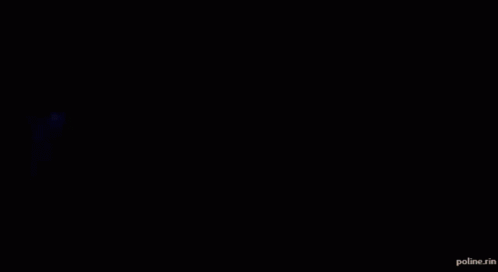 ---
---
4. ICYMI from sanangelo.news
---
5. Obituaries
Mary Jane Marshall Butler died on Saturday, May 20, 2023 in San Angelo.
Celebration of life services will be at 1:00 PM on Saturday, June 17, 2023 at the Anglican Church of the Good Shepherd with Father Robbie Hal Scott, pastor, officiating.
Arrangements are under the direction of Robert Massie Funeral Home.
Mary Jane Marshall Butler was born on October 6, 1931 in Tallahassee, Florida to Lehnholf and Mary Marshall.
She grew up at and loved St. Teresa Beach, Florida. She was a speech pathologist and diagnostician who helped hundreds of preschool children during her long career in Florida and Texas.
She moved to Texas in 1964 to marry George Butler, her husband of 54 years. They combined their families and lived together in Houston, St. Teresa Beach, Florida, Glen Rose and San Angelo. She was a faithful member of the Anglican Church of the Good Shepherd. Read more.
---
Jim Ridge finally won his battle with dementia at the age of 93. He passed away on May 20, 2023 at his residence on Dove Creek surrounded by loved ones.
During his years in San Angelo, he served on the City Council as Mayor Pro Tem and was the founding Executive Director of the Concho Valley Council of Governments and first Chairman of the Texas Association of Regional Councils.
He was an active member of the First United Methodist Church of San Angelo. His was a life of service.
Jim was born December 13, 1929, in Benton Ridge, Ohio, to D.E and Ruth (Freed) Ridge at home in a blizzard. He attended Findlay College and graduated from Bowling Green State University, where he was a proud member of the Delta Tau Delta fraternity. Read more.
---
6. A Message from Morning Brew

Get smarter in 5 minutes with Morning Brew (it's free)
There's a reason over 4 million people start their day with Morning Brew - the daily email that delivers the latest news from Wall Street to Silicon Valley. Business news doesn't have to be boring...make your mornings more enjoyable for free.
Check it out!
---
---
7.  How are we doing?