📚Leading off: Lone Star Principal, Lake View Counselor receive statewide awards
The Texas School Counselor Association awarded Dr. Amy Lemaster the Rhosine Fleming Award Campus Administrator of the Year and Rachel Gandar, the Rhosine Fleming Secondary School Counselor of the Year, at the Texas School Counselor Association Professional Counselor Conference.
Lemaster is in her fourth year serving as Lone Star Middle School Principal. Under her leadership, she gave counselors more time to interact with students.
Gandar helped initiate an advisory council for Lake View's counseling department and is a driving force in creating opportunities for Lake View students.
What SAISD is saying: "Amy Lemaster has created an incredible culture of intentionality and collaboration on the Lone Star Campus. She has ensured that the wonderful counseling staff on her campus is fully supported in their efforts to care for the social, emotional, and academic needs of students. - Shelly Huddleston SAISD Chief of School Leadership
Why this Matters: Now more than ever, students are dealing with depression, anxiety, and other mental health struggles at an alarming rate. Add in that most are still trying to recover from the effects of the pandemic, and the need for counseling is urgent. It's impressive that San Angelo ISD has not one but two winners.
---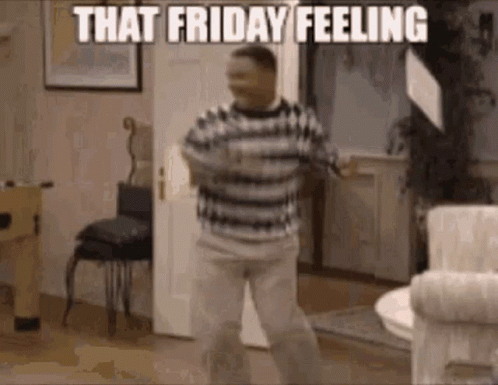 ---
🐑Angelo State Belles open South Central Regional
Fresh off their Lone Star Conference tournament championship, Coach Alesha Ellis and her Belles return home to host the South Central Region tournament of the DII NCAA tournament at the Junell Center/Stephens Arena. The Belles face off against conference foe West Texas A&M for the third time this season. The teams split the season series with each squad protecting its home court. For the Belles, Tayjanna McGee Pleasant and Sawyer Lloyd were named to the South Central Region Team on Thursday.
WHAT: First Round of NCAA Tournament
WHERE: Junell Center/Stephens Arena
WHEN: Friday, March 10th at 7:30
WHAT'S NEXT: The winner plays the winner of Colorado School of Mines-UT Tyler on Saturday at 7:30
---
❔
Who was the first President to visit all 50 states? Answer at end of email.
---
🧑🏾‍⚖️The Texas Legislative Session Really Begins...
Even though the 88th Legislature officially convened on January 10th, March 10th is the day it begins in earnest as today is the deadline for unrestricted bill filing and joint resolutions other than those emergency items submitted by Governor Abbott.
What this means: In the Texas Legislature, sixty days must pass since convening before bills can be debated and for votes to be taken.
Yes, but: The Governor can add emergency items he wants the Legislature to take action on before the sixty days.
Why this Matters: It gives lawmakers across the state the ability to write and file legislation and start committee work. Now, bills can be debated in committee and on the floor of both the House and Senate.
The San Angelo angle: State Representative Drew Darby has authored thirty-two bills and co-authored eleven. Of those forty-three bills, twenty-five have been sent to their respective committees.
Pay Attention: School vouchers for private schools seemingly plan to be the biggest fight this legislative session. Darby, in an interview with sanangelo.news, made clear his support of public education and his opposition to any funds meant for public education given to private and parochial schools.
---
---
📰Need to Know
Former President Donald Trump has been invited to testify before a New York grand jury that has been investigating hush money payments made on his behalf during his 2016 presidential campaign, according to one of his lawyers. (AP)
After an explosion in job growth at the start of the year, new data on Friday will show whether employers moderated their hiring in February — and whether any slowdown was enough to fundamentally upend the labor market's momentum. (NYT)
FBI and U.S. Capitol Police are involved in an investigation into the data breach from DC Health Link, the insurance marketplace used by lawmakers, staffers and many DC residents. Speaker Kevin McCarthy and House Minority Leader Hakeem Jeffries have pressed the company for more information on how such a breach was possible. Law Enforcement officials say that the personally identifiable information (PII) that was stolen includes: "First Name, Last Name, SSN, DOB, Gender, Home Address, Mailing Address, Work Email, Home Email, Phone Number, Race, Ethnicity and Citizenship Status, as well as plan subscriber information for employees and their dependents." (Punchbowl News)
U.S. President Joe Biden on Thursday unveiled plans for government spending and higher taxes on the wealthy. (Reuters)
---
---
📖What I'm Reading
Why this Matters: Gannett owns the paper in town and just gutted it. This piece shows just how badly they've hurt local news. It is one reason I'm starting this newsroom.
---
Introducing our Referral Program
Share sanangelo.news, get rewards

1 Referral





Exclusive Newsletter

10 Referrals





Sticker Pack

15 Referrals





Coffee Mug

20 Referrals





Tote Bag

25 Referrals





Water Bottle

35 Referrals





T-Shirt

50 Referrals





Hoodie

Check your referrals

Share your unique link

_SHAREURL_

Share on social
---
---