San Angelo Today: Recap from City Council Candidate Forum
Plus, SAISD released graduation details, and the Fort Concho Speaker series continues...

Sign up for San Angelo Today, sanangelo.news' daily newsletter that helps San Angeloans get smarter every day.
---
Leading off: City Council Candidates Forum
Driving the news: For the first time, San Angeloans had the opportunity to hear from all four candidates for San Angelo City Council at a candidate forum held by the Chamber of Commerce. Chamber CEO/President Walt Koenig moderated the forum with Tommy Hiebert, Karen Hesse Smith, Harry Thomas, and Michael LePak all participating. Candidates answered questions from Koenig that ranged from:
what were their two biggest priorities if elected
how would they improve recruitment and retention rates for City employees
assessing the City's financial health
should there be a new comprehensive master plan for the City
how they would improve quality of life
Hiebert and Hesse Smith both participated in the forum even though their races were canceled due to them running unopposed.
Incumbent Harry Thomas and Michael LePak also participated. The two of them are facing off to represent Single Member District 3.
Thomas cited his experience in accounting and serving on City Council while LePak mentioned that he was running a humanistic campaign. Thomas believes that reliance on the sales tax should decrease and said with a second term, he would continue to help find a sustainable source of water. Thomas also said that he would work to help stimulate economic growth in the City.
LePak, Thomas' challenger said that a riverfront development plan where the City could rent out lots to food trucks and solving the homeless problem in San Angelo were two priorities of his.  
Why this matters: Koenig mentioned that the City Council is the most important governmental body for citizens. Unfortunately, two of the three open seats did not have challengers. Increased civic engagement helps make San Angelo a more desirable city not only to current residents but to potential businesses and people who might move to the city. While the engagement is low, it does not mean it will have to stay that way. Issues like TIRZ and others have attracted support. Hopefully, more people will become involved in this process going forward.
Election Details: The City Election will take place on May 6th. Early voting for the election begins on April 24th. In addition to the LePak - Thomas race in SMD 3, voters will also vote on proposed changes to City Charter in which requirements will be raised for elected role of police chief in San Angelo.
Reminder: San Angelo is the biggest city in Texas to elect a police chief. Most other cities including Abilene, Midland, and Lubbock all have their City Manager appoint theirs.
Zoom out: Former San Angelo Police Chief Tim Vasquez is serving prison time for corruption charges.
Go deeper: San Angelo City Council Candidates Participate in Chamber of Commerce Forum
Stay tuned: San Angelo Chamber of Commerce President and CEO Walt Koenig will write an op-ed on this issue for sanangelo.news soon.
---
Fort Concho Speaker Series to continue today
Driving the news: During the month of April, Fort Concho hosts a speaking series every Wednesday. Each presentation will take place in the Fort Concho Commissary building, located at 702 Burgess St., at Burgess and Avenue C. Attendees are welcome to bring their own lunches. Seating will be offered on a first-come, first-served basis. Admission is free and open to the public.
The details: Local historians Tom Ashmore and C.A. Maedgen will present "Camp Von Camp - The Pecos Expedition" from noon - 1 PM at Commissary Building.
Zoom out: Fort Concho held a presentation entitled"The Last Indian Fight in Texas in 1846" by Dr. James B. Hayes, retired physician and state surgeon for the Texas Army Guard last week. In the next couple of weeks, they will have presentations that cover:
Wednesday, April 19: "August Santleben, a Texas Pioneer" by Gerald Fohn, retired district attorney.
Wednesday, April 26: "Planes, Pilots, and Bandits on the Southern Border" by Carl Brockmann, a local historian.
---
---
San Angelo Independent School District releases information regarding Graduation
Driving the news: SAISD, in a press release, announced details for high school graduation for Lake View, Central, and PAYS schools.
The details:
Central High School – Saturday, May 27, 2023, at 9:00 am at the Angelo State University Junell Center/Stephens Arena,
Lake View High School – Saturday, May 27, 2023, at 11:30 am at Foster Communications Coliseum
PAYS – Wednesday, May 24, 2023, at 6:00 pm at Angelo State University CJ Davidson Conference Center.
Graduation services will also be streamed on the District website, Youtube, and Optimum channel 4.

---
Catch me up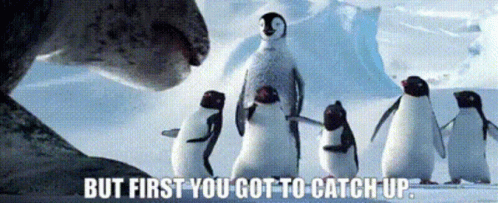 Bragg fights back. Manhattan District Attorney Alvin Bragg on Tuesday filed a lawsuit against the U.S. House Judiciary Committee and its GOP chairman, Rep. Jim Jordan, alleging Republican lawmakers were illegitimately interfering with his prosecution of former President Donald Trump. (WSJ)
"Sick to my Stomach." Pentagon officials are reeling from the leak of highly classified military plans on the war in Ukraine that surfaced last week — alarmed by both the sensitivity and sheer amount of information exposed. The U.S. government is scrambling to determine the source of the most significant breach of U.S. intelligence in a decade after the tranche of more than 100 documents surfaced on social media. The documents contain information so sensitive that only people with the highest levels of security clearance in the U.S. government can access them. (Politico)
No more Daylight Saving Time. The Texas House has taken sides in one of America's most polarizing debates — whether to continue changing clocks twice a year, ditch daylight saving time altogether or stick with later daylight permanently. The representatives' overwhelming verdict: Stay on daylight saving time moving forward. But states do not have the power to permanently observe daylight saving time, like the Texas House wants, according to the U.S. Department of Transportation. (Texas Tribune)
---
A recommendation: The Axios Finish Line newsletter
An Editor's note: Those who have read sanangelo.news know how much Axios and Axios Local has helped set a standard that this nascent startup is trying to emulate. On a personal level, I've had the opportunity to talk and pick Mike Allen's brain when it comes to doing something of the local news variety (Thanks to advisor Barbara Fedida). While everyone should subscribe to Axios A.M., sanangelo.news wanted to specifically recommend Axios Finish Line
Why it matters: The newsletter is short, essential and aspirational: tips & tricks for thinking smarter about life and the big trends shaping it. It is written by the aforementioned Mike Allen and Jim VandeHei who cofounded Axios and Politico before that with Allen.
Get Smart: It arrives in the evening, and it provides actionable tips for living a better life.
The details: You can sign up for Axios Finish Line as well as their AM and PM newsletters written by Allen here.
---
Obituaries
Charlotte (Bargley) Lewis, 63, passed away Saturday, April 8, 2023, at her home surrounded by her loving family.
Mrs. Lewis was born July 14, 1959, in San Angelo where she has been a lifelong resident. Charlotte graduated from Central High School in 1977. Charlotte married Roosevelt Lewis in 1979 in San Angelo. Read More.
---
Deborah Jan Williams age 70, of San Angelo, Texas passed away on April 5, 2023, in San Angelo Texas. She was born on July 31, 1952, in San Angelo Texas.
She had 2 siblings, Carol Ferguson, husband Rick of Mertzon. Michael Vordick and his wife Kathy of Spring Branch Texas. She graduated from Central High School in San Angelo Texas in 1970.
She worked for Albertson on Sherwood-way for 27 years. Deborah married her husband Terry Williams on February 7, 1970, they had been married for 53 years, and two Children Terry Ken Williams of San Angelo Texas, and Daughter Jerrie Ann Danz and husband Darrell of Mason Texas. Read more.
---