San Angelo Today: Casey Sisk Interview
Plus, COSA Communications wins awards, Ken Paxton is in trouble, and more.
1 Big Thing: Our Interview with Casey Sisk
The news: Yesterday, Angelo State held a press conference announcing Casey Sisk as the first rodeo coach for the Angelo State rodeo program which will begin in the fall. Sisk, a native of Corona, New Mexico, comes from Tarleton State where he served as an assistant coach under his mentor, Mark Eakin, who he originally connected with at West Texas A&M. Sisk is an eight-time PRCA Turquoise Circuit Finalist in saddle bronc riding and steer roping.
Be smart: Angelo State has had a rodeo program before when it was still San Angelo College in the 1960s. More recently, ASU had a club team but ended it after a student was killed after being kicked in the chest by a bull at the San Angelo Fairgrounds in 1980.
Why it matters: San Angelo is a rodeo town. It already has one of the best rodeos in the nation. By starting this program, Angelo State will be able to recruit students who might not have gone to ASU without this program. Given the status of the city, Angelo State's program is a sleeping giant and could contribute to making San Angelo even better.
The details: ASU Rodeo team will compete in the NIRA Southwest Region.
Our interview: Sisk mentions the impact of Mark Eakin on his rodeo career and life, his excitement about using the Bly Arena as a practice facility, how he wants to work with the San Angelo Stockshow and Rodeo, and what he believes will be a success for the program. Long story short: Sisk expects to compete by year two.
Go deeper:
---
2. City of San Angelo Communications Office win Silver Telly Awards
The news: The City Communications Department received Silver Telly awards for two marketing videos made in the past year. The Telly Awards honor excellence in video and television across all screens.
The winning videos:
Why this matters: Brian Groves and Lorelei Day are two of the most talented individuals the City of San Angelo employs. Both could have far more lucrative careers in the private sector, but their dedication to public service and the community has them in their current positions. As part of their jobs, they usually highlight other work that is done by city staff and elected officials. It is well earned that their work won awards against top competition across the media landscape.
More on the Telly Awards: Founded in 1979, the Telly Awards is the premier award honoring outstanding local, regional, and cable TV commercials and programs, as well as the finest video and film productions, and web commercials, videos and films. The Telly Awards annually showcase the best work of the most respected advertising agencies, production companies, television stations, cable operators, and corporate video departments in the world. The Telly Awards is a widely known and highly respected national and international competition and received over 12,000 entries from all 50 states and 5 continents.
---
3. Texas House committee issues 20 articles of impeachment against Attorney General Ken Paxton
The news: In an unprecedented move, a Texas House committee voted Thursday to recommend that Attorney General Ken Paxton be impeached and removed from office, citing 20 accusations that include bribery, retaliating against whistleblowers and obstruction of justice.
The House will next decide whether to approve the articles against Paxton, which could lead to the attorney general's removal from office pending the outcome of a trial to be conducted by the Senate.
Zoom out: No Texas Legislature has impeached an attorney general, an extraordinary step that lawmakers have historically reserved for public officials who faced serious allegations that they had abused their powers.
What they're saying:
"It is a sad day in Texas as we witness the corrupt political establishment unite in an illegitimate attempt to overthrow the will of the people and disenfranchise the voters of our state." - Attorney Ken Paxton
"After a period of time for your review and reflection, I intend to call up the resolution adopting the articles of impeachment. If you have any questions at all, please come visit with me or any other member of our committee," said Andrew Murr, R-Junction.
The San Angelo angle: While there is no indication yet of how he will vote on these articles of impeachment, San Angelo's Drew Darby was one of four Republicans in the House to endorse George P. Bush in his primary fight against Ken Paxton last year.
Also, Bush's wife, Amanda, is a native of San Angelo.
Why this matters: No Attorney General has ever been impeached before in state history. Paxton, however, seems to have scandal follow him wherever he goes. There isn't one article of impeachment. There are twenty. Earlier in the week, Paxton called on Speaker Dade Phelan to resign after a video of Phelan slurring his words while presiding over the Texas House went viral. The committee led by Andrew Murr has been busy this session after already investigating former Texas Rep Bryan Slaton.
Go deeper:
---
4. Catch Me Up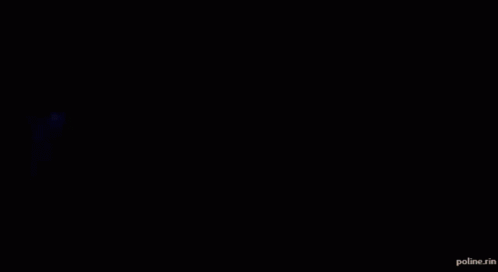 Negotiators are zeroing in on a deal to raise the debt limit ahead of the June 1 deadline when the government could run short of money to pay its debts and fund government programs and salaries. (WSJ)
Praising his leadership and even his culinary skills, President Joe Biden on Thursday formally announced his nomination of Air Force chief General Charles Q. Brown as the top U.S. military officer, making the choice at a time of mounting American concern over security threats posed by Russia and China. (Reuters)
Hosting the South Central Super Regional, the top-ranked Angelo State baseball team will face Colorado Mesa in a best-of-three series beginning Friday for a spot in the 2023 NCAA Division II Baseball Championship Tournament. (Angelo Sports)
---
5. Obituaries
Desiree Lola Michelle Rosales, age 17 of San Angelo Texas passed away on May 6, 2023, in Austin, Texas. Desiree was born in San Angelo, Texas to Cortney Seals Wright and Dustin Wright on December 15, 2005.

Desiree was a strong and gentle loving person. She fiercely loved her mama, Dustin, brothers, sisters, and little cousins. They brought her the most joy. She was so loving and sweet to all the little ones in her life. She lived her life very boldly, and was always looking for the next big adventure. She enjoyed spending time with her friends and playing with her little brother and sisters. She was a Facebook comedian, and the perfect combination of funny and fearless. She deeply love those in her life and was their protector. She was a brave girl, and no matter the circumstances around her she never gave up and push forward. She always did her best to encourage those around her and ensure they never felt alone.
---
Estelleen Alice Lindsey, aged 72, of Sterling City, Texas passed away peacefully on Monday, May 22, 2023, at her daughters' residence. Her family was by her side. She was born on January 31, 1951, in Las Cruces, New Mexico to parents Ray Mackey and Alice Morris Mackey.
Estelleen was a wonderful wife, mother, grandmother, daughter, sister, and friend. She had a gypsy soul and free spirit. She enjoyed fresh starts, new beginnings and wasn't afraid of a little adventure. She was an avid reader. She enjoyed books of all kinds, anything from Harlequin romance to thriller novels. Estelleen was a fantastic cook. Her caramel dumplings are legendary as are her yeast rolls. She didn't need a recipe and she always sprinkled a dash of love. She liked to go fishing and spend time with her family. She adored her grandchildren and great-grandchildren. Estelleen Alice will forever be missed by all who knew and loved her.
---
6. A Message from Morning Brew

Get smarter in 5 minutes with Morning Brew (it's free)
There's a reason over 4 million people start their day with Morning Brew - the daily email that delivers the latest news from Wall Street to Silicon Valley. Business news doesn't have to be boring...make your mornings more enjoyable for free.
Check it out!
---
7. Happening Today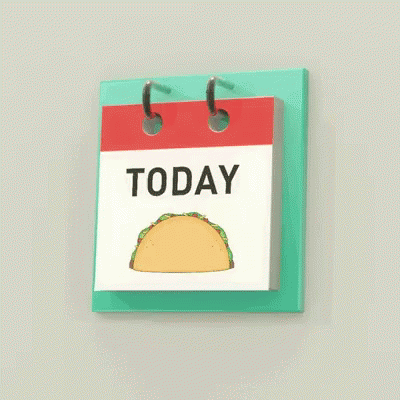 10:30 AM - Stories & More, Angelo West Branch, 3013 Vista Del Arroyo
11:00 AM - Stories and More, Angelo West Branch, 3013 Vista Del Arroyo
6:30 PM Angelo State vs #5 (2) Colorado Mesa, NCAA DII South Central Super Regional, Foster Field at 1st Community Credit Union Stadium
Saturday
9 AM - Central High School Graduation, ASU Junell Center/Stephens Arena (Ticketed event)
11:30 - Lake View High School Graduation, Foster Communications Coliseum (Ticketed event)
---
---
8.  How are we doing?