San Angelo Today: The Goodest Boy
Plus City Council vote fails to remove nonprofits from TIRZ funds, Pfluger talks about Frank Kendall visit, and more

Sign up for San Angelo Today, sanangelo.news' daily newsletter that helps San Angeloans get smarter every day.
---
Motion to remove nonprofits from TIRZ funding eligibility fails 4-3 at City Council
Driving the news: At Tuesday's City Council meeting, City Council, in a vote, failed to remove nonprofits from applying for TIRZ funding. The motion by Councilman Harry Thomas and Second by Councilman Tom Thompson to deny nonprofit funding in both the North and South TIRZ Zones was the opposite of what the TIRZ Board had recommended to the City Council.  In his presentation to City Council, Jon James, Planning and Development Services Director, said that the Board had recommended that nonprofits be allowed to apply for TIRZ funding in the South Zone like they're allowed in the North. Thompson, Thomas, and Mayor Gunter all voted in favor of removing nonprofit eligibility, while Lucy Gonzalez, Tommy Hiebert, Larry Miller, and Karen Hesse-Smith, voted against the motion. In a subsequent vote, Council voted 6-1 to keep nonprofits in the North Zone eligible to apply for funding, with Councilman Thompson being the only no vote.  
Why this matters: Setting aside the question of whether or not nonprofits should be allowed to apply for TIRZ funding and even setting aside the politics of having the two zones and their demographics, the elephant in the room is the disconnect between City Council and the TIRZ Board it nominated. It is striking that the first motion that was voted on was the direct opposite of what the Board recommended. While acknowledging that City Council has the ultimate say, that division does not reflect well in making the City better for all citizens. It isn't easy, and it is clear that a consensus has not been made, but something has gotta give.
Speaking up: Those that spoke during public comment were overwhelmingly in favor of nonprofits being allowed to apply for funds.
Community leader Mike Burnett pointed to an item on the consent agenda in which SAPAC was receiving HOT revenue as a nonprofit.
Stan Joynton spoke in favor of nonprofits being eligible for TIRZ funds but reminded Council of the separation of church and state.
TIRZ Board member Tony Villareal spoke in favor of nonprofits but also said that many in the North Zone do not trust the City.
Zoom out: Mayor Gunter, in a comment, mentioned that maybe the TIRZ program should end because of how divisive it has been. Former TIRZ Board member Dudra Butler, speaking for herself, said that it would be unfortunate if that happened.
What's next: The TIRZ Board does not meet for a couple of weeks. Mayor Gunter mentioned the need for more town halls in the North Zone. Gunter also wants to revisit using TIRZ funding from the North Zone to improve streets and lighting in that area. The TIRZ Board has pushed back by saying that street improvements should not come from that funding.
Read more:  San Angelo City Council Vote to remove nonprofits from TIRZ funding eligibility fails on 4-3 Vote
---
Pfluger, Community Leaders Talk about Air Force Secretary Visit
Driving the news: In a media availability right outside the south gate of Goodfellow Air Force Base, Congressman August Pfluger, along with County Judge Lane Carter, Chamber of Commerce President and CEO Walt Koenig, and civic leaders in Randy Brooks and Scott Tankersly, talked about Air Force Secretary Frank Kendall's visit to Goodfellow. Congressman Pfluger reiterated the importance of the visit as it was the first time a military leader with his stature visited the base.
County Judge Carter mentioned that he told Kendall that Goodfellow was part of the community and was community-based. Koenig mentioned the economic impact of Goodfellow on the city as a whole.
Congressman Pfluger also said that they were able to show Kendall the need for more dorms to house more military personnel.
Why this matters: Goodfellow is a bedrock in this community. Much has been said about how the community saved the base from closing in the early 90s, but that support has only grown stronger. To have someone like Kendall, as well as other top military leaders, tour Goodfellow helps the community and the Air Force Base. Pfluger's military background has proved to be incredibly useful in bringing military leaders to San Angelo
---
A Police Chief that All of San Angelo would vote into office
Driving the news: The San Angelo Police Department announced on Tuesday that K9 Vader was retiring from the police department after serving since 2015.
By the numbers: In the release, SAPD said that K9 Vader helped seize:
27175 grams or 60 pounds of Marijuana
6369 grams or 14 pounds of Methamphetamine
233 grams of Cocaine
164 grams of Heroin
What's next: K9 Vader will live with his handler, Officer Tumlinson, for the rest of his retirement.
---
Fort Concho Speaker Series begins today
---
Catch up quick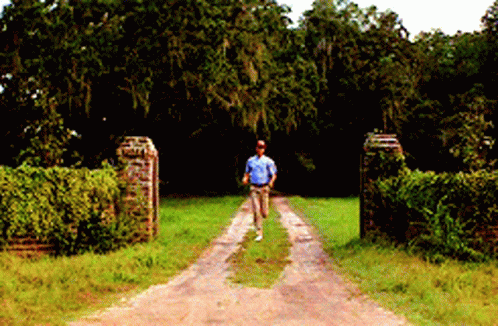 Don­ald Trump or­ches­trated a scheme to bol­ster his 2016 pres­i­den­tial cam­paign by pay­ing hush money to sup­press po­ten­tially dam­ag­ing sex­ual al­le­ga­tions, Man­hat­tan pros­e­cu­tors al­leged in charg­ing the for­mer pres­i­dent with 34 felony counts of fal­si­fy­ing busi­ness records. (WSJ)
Brandon Johnson, a union organizer and former teacher, was elected as Chicago's next mayor Tuesday in a major victory for the Democratic Party's progressive wing as the heavily blue city grapples with high crime and financial challenges. (AP)
Texas has among the highest proportion of lead-based water lines in the country, a problem that, combined with other water infrastructure problems, could cost more than $60 billion to fix, according to an Environmental Protection Agency estimate published Tuesday. In the first nationwide assessment of lead-based water lines, the EPA estimated that more than 647,000 water lines in Texas are made of lead — about 7% of the state's total. (Texas Tribune)
---
Obituaries
Dale Gibson Thompson was born September 7, 1922 in Troy, Bell County, Texas to LB and Lois Gibson Thompson. He died in San Angelo, Texas Monday, April 3, 2023 at the age of 100. He was the 6th of 7 children. He graduated from Troy High School in 1941. Dale met Leni, the love of his life, in Witzenhausen, Germany, while serving in World War II. After marriage, Dale and Leni settled on a farm in Runnels County,Texas, where they reared 5 beautiful children: Marvin Thompson, Manfred Thompson, Donnie Thompson, Norma Thompson, and Marla Percifull. He and Leni were blessed with 14 grandchildren and 22 great grandchildren. Dale and Leni had just celebrated their 75th wedding anniversary on March 13 of this year.

Dale is survived by his wife Leni and their children: Marvin and wife LaNette and their children: Michelle and husband Shad Spannagel, and their children: Hannah, Haven, and Hailey; Laura and husband Phil Barnes and their children: Daniel and Jonathon; Troy Thompson and wife Heather and their children: Ryan and Alex; Manfred and wife Lana and their children: Jason (deceased), Joe Don Thompson and wife Amanda and their children: Georgia and Finley; Amber and husband Andrew Wiseheart and their children: Lincoln and Fox; Donnie and wife Dee Anna Percifull (deceased) and their children: Christopher (deceased), Jon Thompson and wife Christie and their children: Ryder and Blake; Scott Thompson and daughter Davy; Kara and husband Bogdan Stanei and their children: Everett and Evan; Norma and her daughter: Jennifer and husband Lance Hobbs and their children: Harleigh and Bentley; Marla Percifull and her children: Jared Percifull and wife Chrissie and their children Boston (deceased), and Braylin; Jacob Percifull and wife Adair and their children Graham and Dylan; and Joseph Percifull.

Dale worked for an oil field service company and then at TXDOT in Bronte, Texas, prior to working in the "Tool Room" as a tool and die maker at Dry Manufacturing in Winters, Texas, for 29 1/2 years. He also farmed and ranched in the Maverick community for 45 years. Dale and Leni built a home in San Angelo moving there in 1992.

Dale was a faithful member of Maverick Baptist Church, First Baptist Church in Bronte, and Immanuel Baptist Church in San Angelo serving as Sunday School teacher and deacon. While living in the Maverick Community he served as a Trustee on the Bronte ISD school board.
Dad wrote much of this obituary and wanted people to know he had lived through The Depression, served in World War II and survived a drought in the 50s. "I had a wonderful life with a family of five children and a wonderful wife whom I love dearly."

Pall bearers will be the grandchildren: Michelle Spannagel, Laura Barnes, Troy Thompson, Joe Don Thompson, Amber Wiseheart, Jon Thompson, Scott Thompson, Kara Stanei, Jennifer Hobbs, Jared Percifull, Jacob Percifull, and Joseph Percifull.

In lieu of flowers please send donations to the building fund for Immanuel Baptist Church, 90 E. 14th St, San Angelo, Texas.
Visitation for friends and family will be from 6:00 – 8:00 PM, on Thursday, April 6, 2023 at Harper Funeral Home, 2606 Southland Blvd., San Angelo, Texas. Graveside services will be led by Rev. Ryan Buck of Immanuel Baptist Church at 2:00 PM Friday, April 7, 2023 at Fairview Cemetery, S. Franklin St, Bronte, Texas.
---
Fred G. Sanchez of San Angelo, went to be with Our Lord on the evening of April 1, 2023 after a long and courageous battle with numerous health issues. Born August 4, 1958 to Jesse Sr & Anita Sanchez in San Antonio Texas. He graduated from Central High School in 1977. Fred was married to his "Corazon" as he called her, Minerva, for almost 25 years. Fred started his career at HEB shortly after they first opened the store and worked in the deli department for 22 years and retired in 2016.
He was an avid Dallas Cowboys fan & loved going to Las Vegas every summer to play the slots. He enjoyed watching old westerns and watching the history channel. In his younger days he enjoyed going to rock concerts across Texas. He always tried his luck at winning the Texas lotto; using his kids birthdays for the numbers. Fred was the type of person who never had anything bad thing to say about anybody and was the kindest person anyone ever met. Anyone who knew him, loved him.
He was welcomed into Heaven by both of his parents Jesse Sr. & Anita.
Left to cherish his memory are his wife Minerva, son Robert Gonzales of Odessa (Heather Gonzales), daughter Diane Gaitan of San Angelo (Ruben Gaitan) daughter Mary Garza of San Angelo (Rigo Resendiz) daughter Cassandra Roman of San Angelo (Edgar Roman) and daughter Miranda Valdez of San Angelo (Victor Valdez). One the proudest moments for Fred was when his grandchildren started arriving. He will be greatly missed by grandson Brandon Gonzales of San Angelo, granddaughter Amaya Carrillo of San Angelo, grandson Abraham Roman of San Angelo and Chloe Roman of San Angelo. He is also survived by brother Richard Sanchez of San Antonio (Ventura Sanchez) brother Manual Sanchez of San Antonio, brother Jesse Sanchez Jr of San Antonio and sister Elizabeth Sanchez of San Antonio. Fred also had 8 neices and nephews from San Antonio that adored him.
Pall Bearers for the service will be Robert Gonzales, Brandon Gonzales, Pete Rocha, Edgar Roman, Rigo Resendiz and Victor Valdez, Honorary Pall Bearers are Ruben Gaitan and Jason Sanchez.

The Family would like to give a Huge Thanks to staff at San Angelo Nursing Home and Solaris Hospice for all their excellent care.

Rosary Service will be held 7:00PM Monday April 10, 2023 at Harper Funeral Home. Funeral Mass will be held 10:00AM Tuesday April 11, 2023 at St. Joseph's Catholic Church. Interment will follow at Calvary Cemetery.
"His Lord said unto him, Well done good and faithful servant: thou hast been faithful over a few things, I will set thee over many things; enter thou into the Joy of the Lord." Matthew 25:23
---
Nathaniel Lewis, 65, of San Angelo, went to be with the Lord on Friday, March 31, 2023 in San Angelo.
Nathaniel was born May 17, 1957, in San Angelo, Texas to Jessie Lewis, Sr. and Hazel Wilson Lewis. He grew up in San Angelo and attended San Angelo Schools. During his lifetime, Nathaniel worked as a mechanic, maintenance for the City of San Angelo and eventually going back to Auto Detailing. Nathaniel was a very loving and caring son, husband, father and grandfather who devoted his life to his family and friends.

Today is a day of mourning and celebration. We are sad for the amazing husband, dad, brother, and friend that is no longer with us, Mr. Nathaniel Lewis. Not only was he a beautiful person but he was also a pilar of the community. Everyone knew Nathaniel had a heart of gold and was willing to help out anyone in need. He could walk in a room and light it up with his smile and laughter. His personality was captivating! We are grateful for the time we got to share with him.

Nathaniel was preceded in death by his parents, one Son Nathaniel Isaiah Jermaine Lewis and 5 brothers, Walter Lewis, James Lewis, Roosevelt Lewis, John L. Lewis and Ron Lewis.
He is survived by his loving wife, Jackie Lewis, of San Angelo; his children, Amber Lewis, of San Marcos, Naeosha Harris, of Houston, Whitney Hardin, of San Angelo and Tyesha Lewis, of San Angelo; 3 Grandchildren, BreAnna Downs, Meela Lewis, and LaNaeya Chatman; his Sisters, Patricia Lewis, of Denver, CO, Anita Lewis and her husband Earl Walker of San Angelo, Charlesetta Jackson and her husband Johnny, of San Angelo and Ernestine Bibbs, of San Angelo; his brothers, Charles Knight, of San Antonio, Colonel Lewis, of Lubbock, Jessie Lewis Jr. and his wife Roberta, of San Angelo, Richard Lewis, of San Angelo and Frank Lewis, of San Angelo; and numerous nieces and nephews, other family members and close friends.
Pallbearers for the service will be Wayne Joines, Shawn Lewis, Lamar Reed, James Lewis, Ashford Lewis and Lenier Bibbs. Honorary Pallbearers for the service will be Jessie Lewis, Jr., Richard Lewis, C.L. Lewis, Charles Lewis and Frank Lewis.
Nathaniel will be available for public viewing from 8:00 A.M., - 7:00 P.M., Friday, April 7, 2023, at Harper Funeral Home. The Funeral Service will be 9:30 A.M., Saturday, April 8, 2023, at New Jerusalem Church of God in Christ with Pastor Anthony Harris officiating. The burial will follow at Belvedere Memorial Park.
In lieu of flowers, donations can be made to the "Nathaniel Isaiah Lewis Memorial Scholarship Fund" in care of the San Angelo Area Foundation; 221 South Irving Street; San Angelo, TX. 76903.

---
📝Miss a San Angelo Today? Check out yesterday's newsletter
🗣️Want your message to reach San Angelo? Learn about our advertising options by emailing ryan.hernandez@sanangelo.news
💙Did a friend email this to you? Sign up here
✉️Anything else? Email info@sanangelo.news